For those who have experienced staying in a ryokan, you already have some idea of the traditions and culture surrounding Japanese hospitality. In the Snow Country area there are many unique eco-lodges which are reinventing both themselves, and the idea of Japanese accommodation. One such eco-lodge is Minakami's own Syoubun. What began as a typical bed and breakfast for skiers about 50 years ago has transformed into something much more exciting and wholly unique.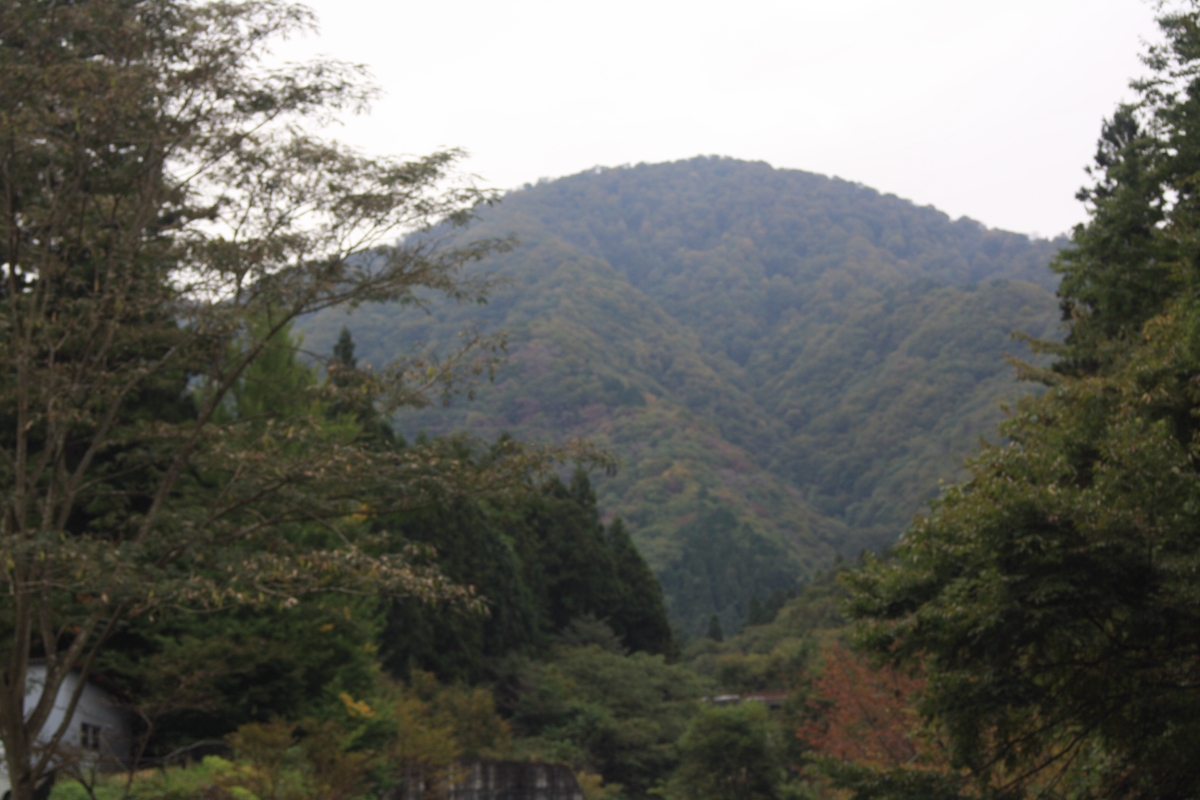 A glorious natural setting in the shadow of Tanigawa
Completely surrounded by nature, the Syoubun inn is located close to the scenic Tone river, is surrounded by forests, and is nestled alongside Minakami's famous Mt. Tanigawa. The water that is the lifeblood of this ryokan comes from the local Biosphere Reserve, and the building itself is made of prized zelkova wood. During the winter season, it is not uncommon to see the area around Syoubun to suddenly be covered in 50 cm or more of snow overnight.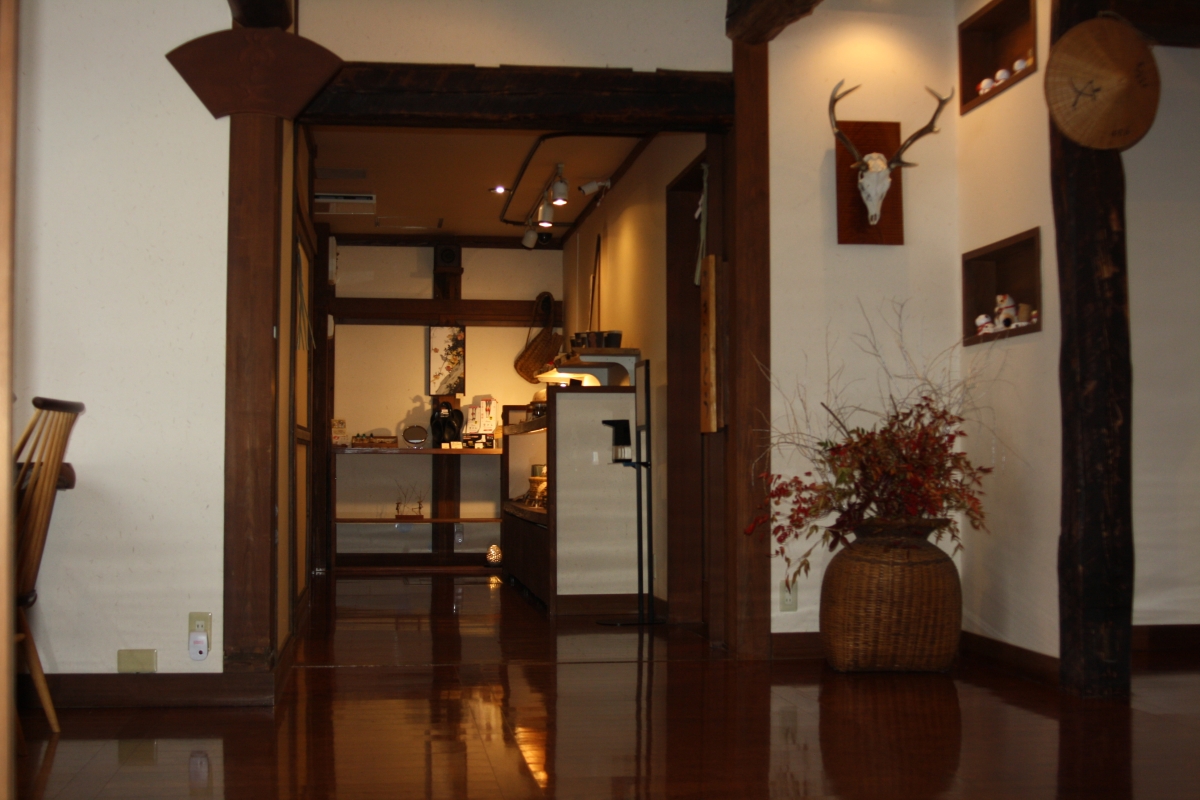 Bed & Breakfast among the bamboo trees
The concept of Syoubun is an updated and modernized take on a minshuku- the traditional no-frills style bed and breakfast lodges common around these parts of YUKIGUNI. The grandfather of the owner of Syoubun first built this humble lodge in order to give their guests a taste of the Japanese countryside. Since that time, the current owners have decided to keep the best parts of that minshuku atmosphere, while also recreating Syoubun into a modern and progressive eco-lodge.
Outside the building is a garden with bamboo trees, which can be enjoyed any time of year, and serene ponds put in during the early days of Syoubun to raise fish which would be served freshly grilled to customers over an open hearth. There are many open communal spaces around the inn grounds, including a lounge to enjoy the breathtaking winter scenery while drinking complementary sake or coffee.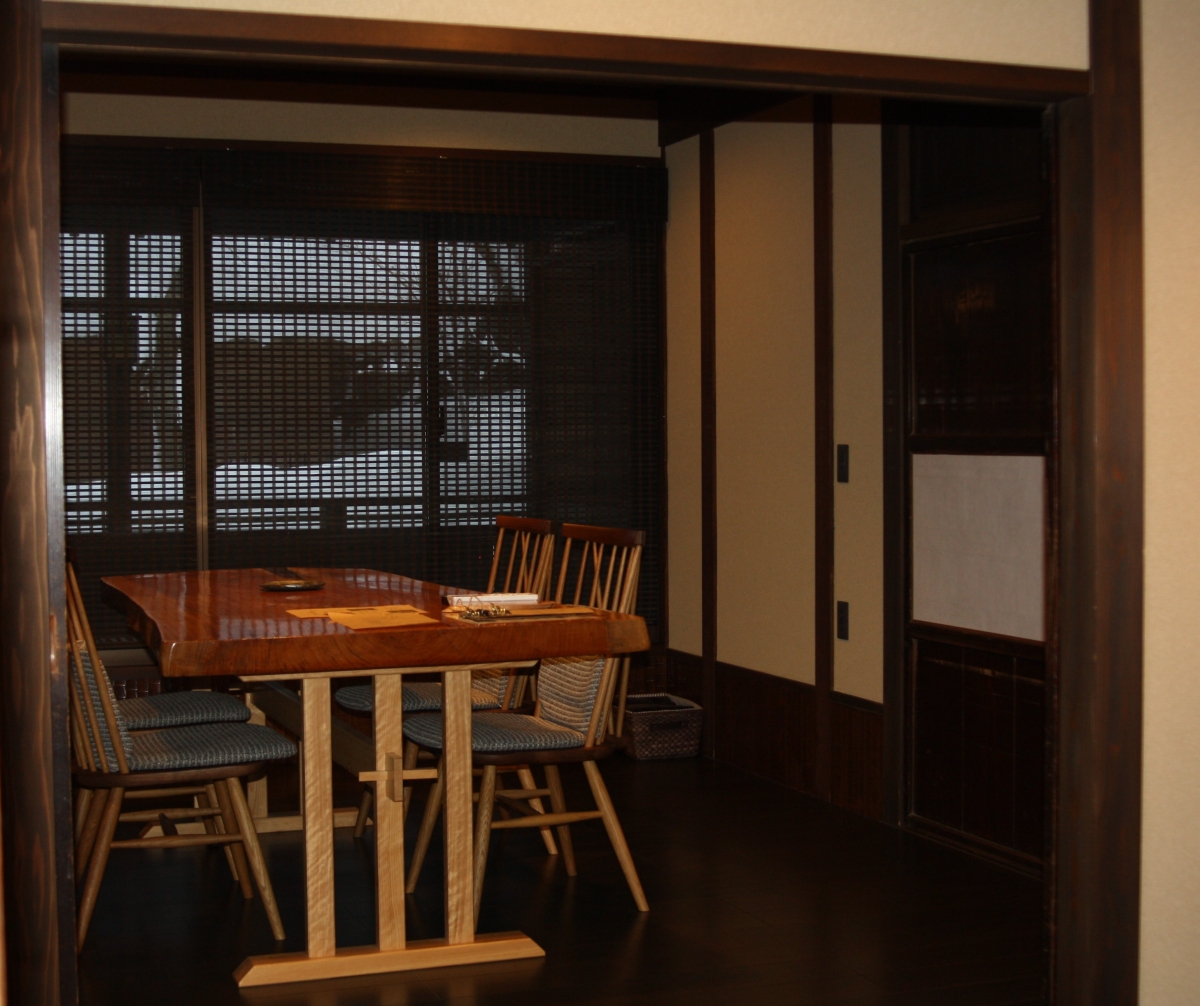 Syoubun's rooms at a glance
Unlike most ryokan, where one guest room is more or less like any other, each room at Syoubun is completely unique and different. When you are choosing between each of Syoubun's nine different rooms, there are many things to consider, but comfort and luxury are a given. In fact, each of the nine rooms contain their own private hot spring!
All rooms at Syoubun contain beds, with extra futons available upon request. They are spacious, private, and contain no shortage of amenities. There are both traditional style Japanese rooms with tatami floors and continental suites reminiscent of maisonette villas. Recommended rooms for first-time guests include the Inaka Suite, a spacious, wide room with high ceilings, a dining room, and a handsome wooden deck where you can feel the history of this eco-lodge. The Odamaki room, meanwhile, has a modern wood interior and a great view of the garden. The Rindo room has twin private baths and large windows that let in plenty of natural light.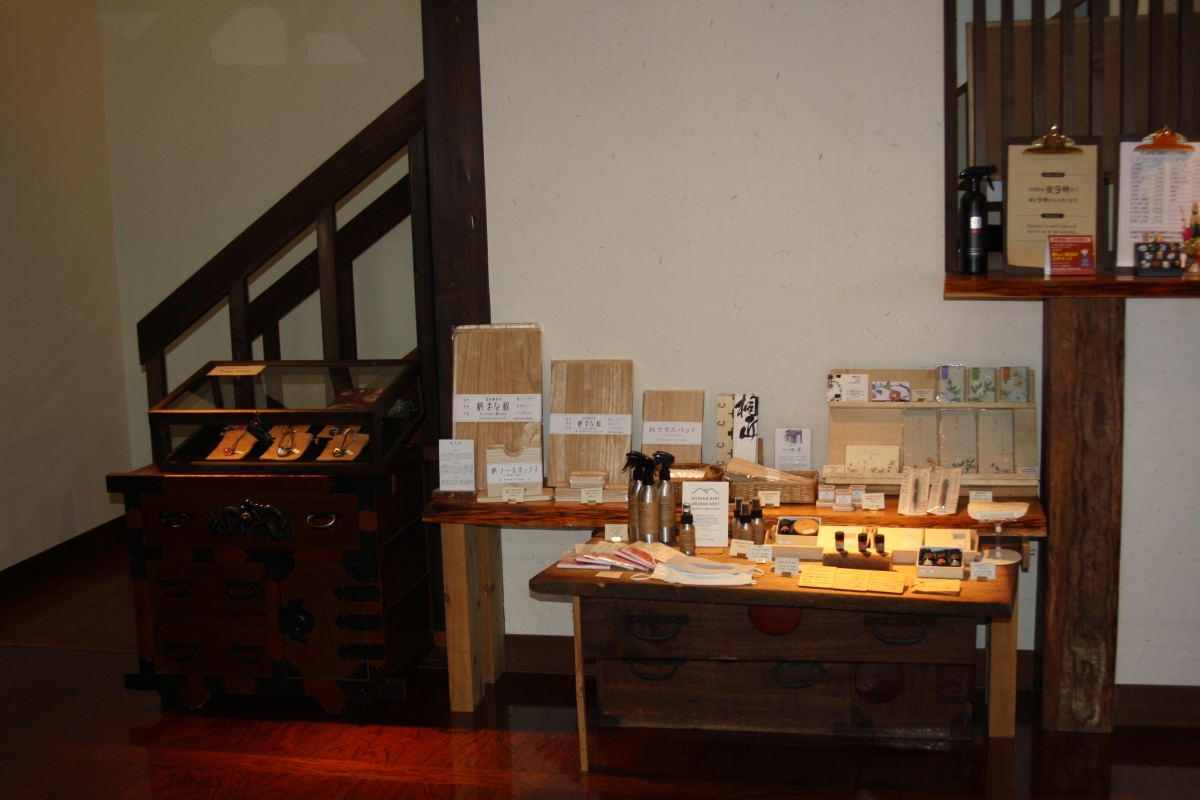 Amenities aplenty at Syoubun
Combining both a down-home atmosphere and serene luxury, Syoubun has many different amenities for you to use freely. While you are here, you can learn to wear yukata, which are available in many different patterns and designs. Inside the inn is a boutique selling local goods including essential oils, a variety of woodcrafts, and food items such as homemade yuzu citrus togarashi and Minakami's own Honda Yoshimitsumai rice. This same rice is served at Syoubun in a variety of delectable steamed kamameshi dishes.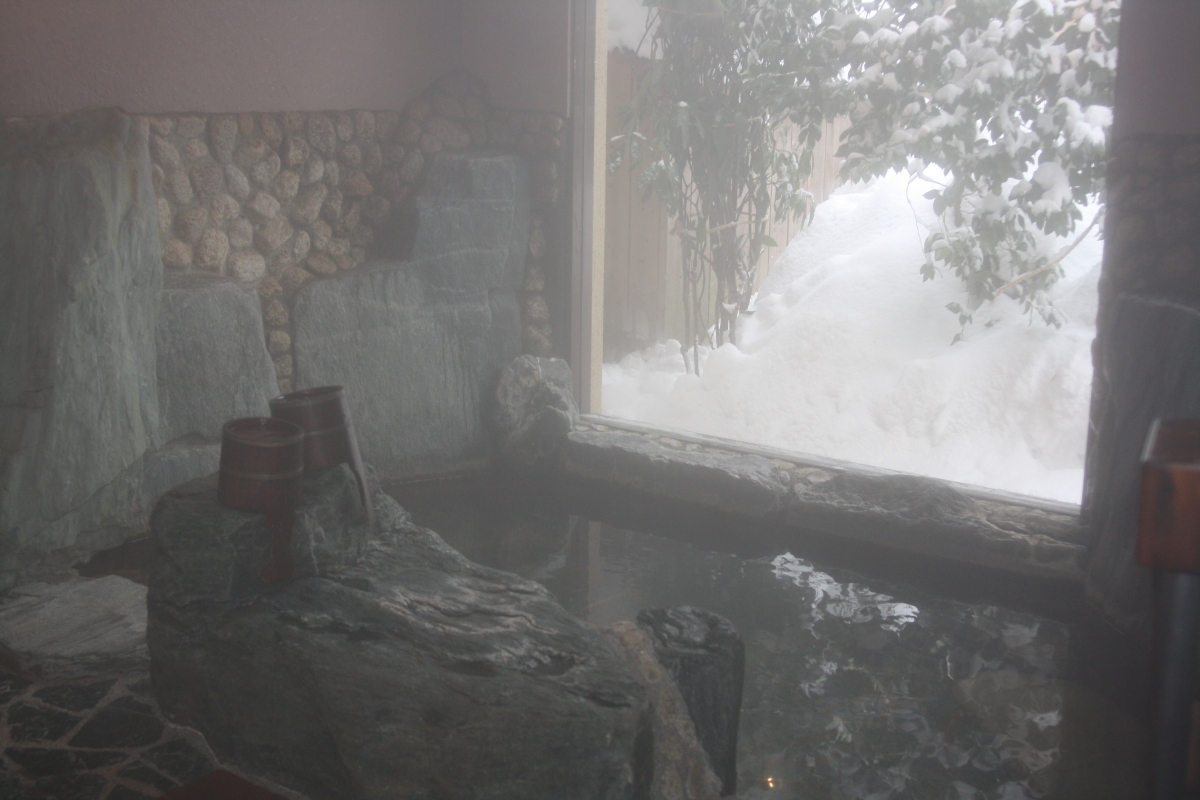 A choice of many fine onsen
Besides the hot spring bath that you can freely use in your room, there are also three more onsen around Syoubun that can be reserved for a private dip. Because they work on a reservation system, guests with tattoos may use them. It is common, in addition to guests that stay the night, for people to come to Syoubun for onsen and a meal. Speaking of which…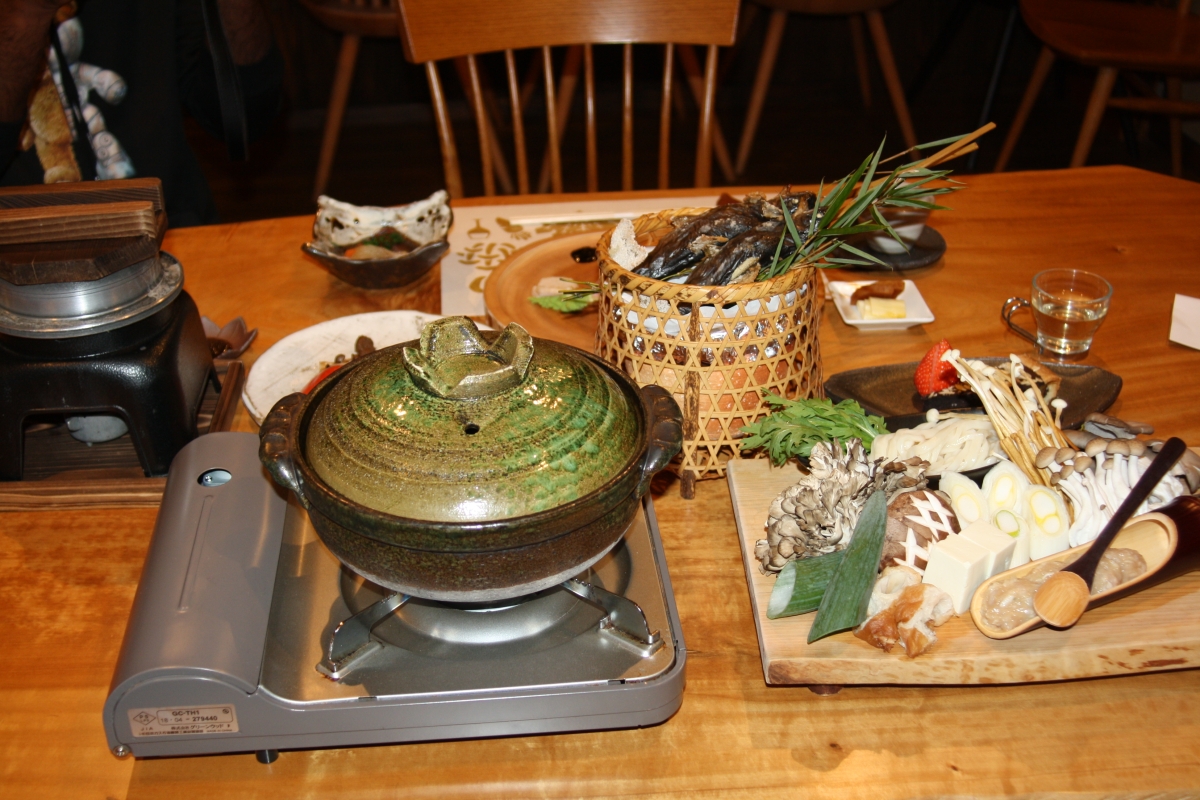 Farm to Table dining
Syoubun carefully choose only the best ingredients for their kitchen. They serve a combination of both traditional meals and updated favorites. The chefs at Syoubun observe traditional preparatory techniques such as preserving food in salt. Typical items include fresh mountain vegetables called sansai, kenjinjiru stew, Gin Hikari- a delectable fish similar to salmon- and nabe hot pot dishes with udon noodles. Syoubun closes on certain days of the year for the staff to go out to pick seasonal mountain plants, then wash and prepare them together for the coming year.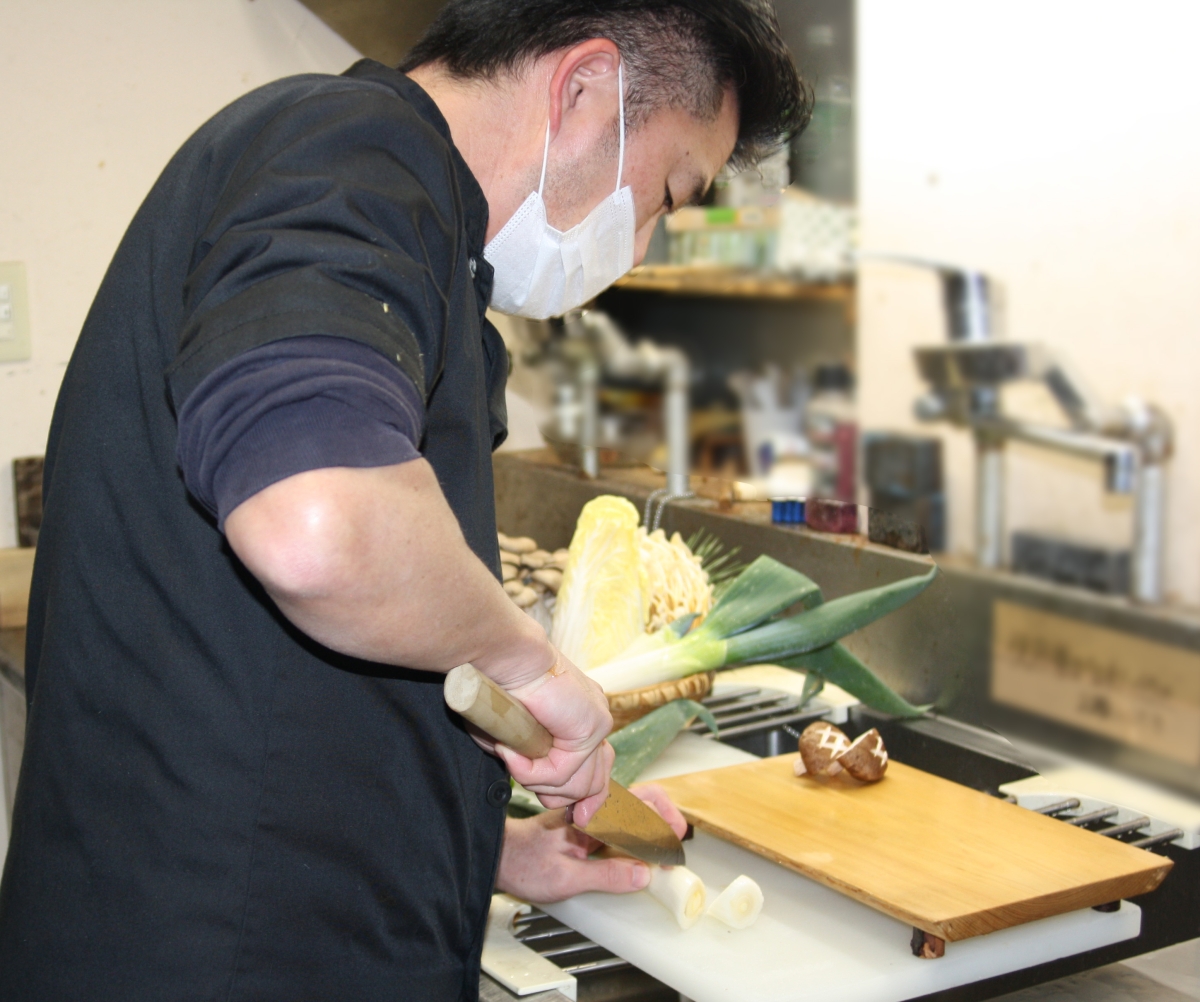 Come to Syoubun!
Syoubun are very attentive to their international guests, and have staff proficient in English to assist you. The proprietors are constantly modernizing and making improvements to this eco-lodge, which will surely become apparent during return visits. Come and see what Minakami and Syoubun have to offer!