The town of Yuzawa is synonymous with staying at onsen hotels, so much so that the Japanese kanji for "Yu" in Yuzawa refers to this very thing. The first hot spring in Yuzawa was discovered over 900 years ago, and still exists to this very day as the ryokan and eco-lodge Takahan. Staying at Takahan is a truly unique opportunity to step into history.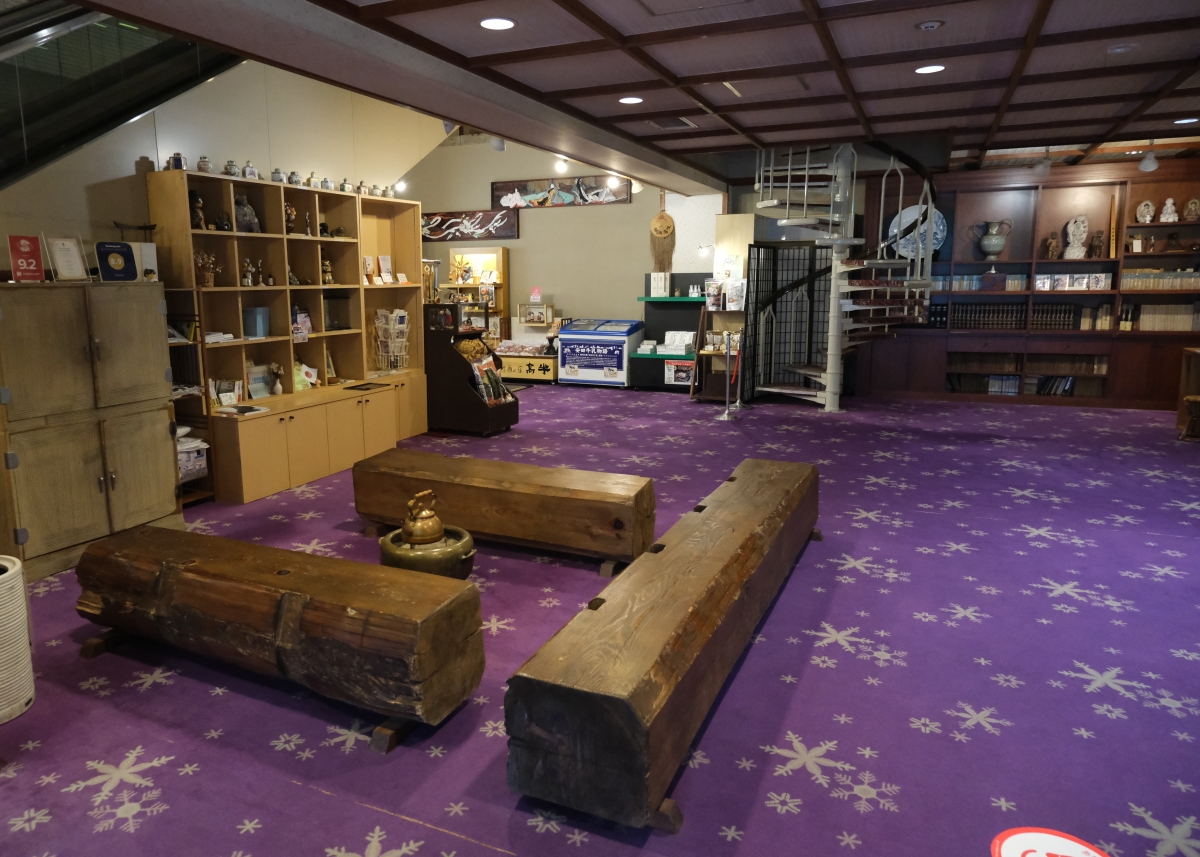 Takahan and Yuzawa: A common history through the centuries
Let's start from the beginning. During the Heian Period of Japan in 1075, a man named Hanroku Takahashi travelled to a sparsely inhabited settlement in what was then the province of Echigo. While searching for food one day, he managed to track some wild animals to the source of a natural hot spring. After putting down roots there, his family built a hotel in that very spot, which was thereafter known as Takahan.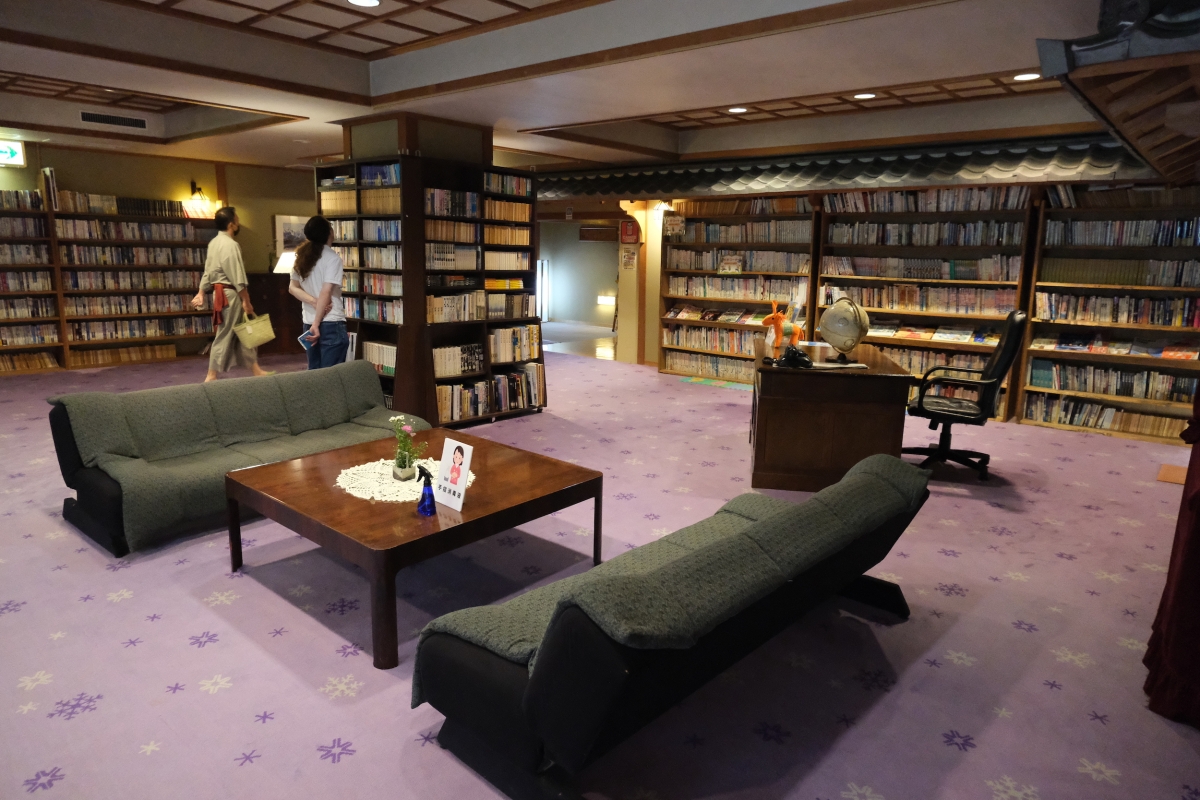 Yuzawa was known as neither a market town nor a castle town, so it was considered something of a backwater during the Edo period. During this time, farmers, and later, coal miners would come to Takahan to relax after many hard months of backbreaking work. Eventually, other hot springs would open in the area, and in 1889 Yuzawa was given town status. Takahan continued to be passed down from one generation to the next, though the hotel would occasionally need to be renovated or relocated because of damage from avalanches.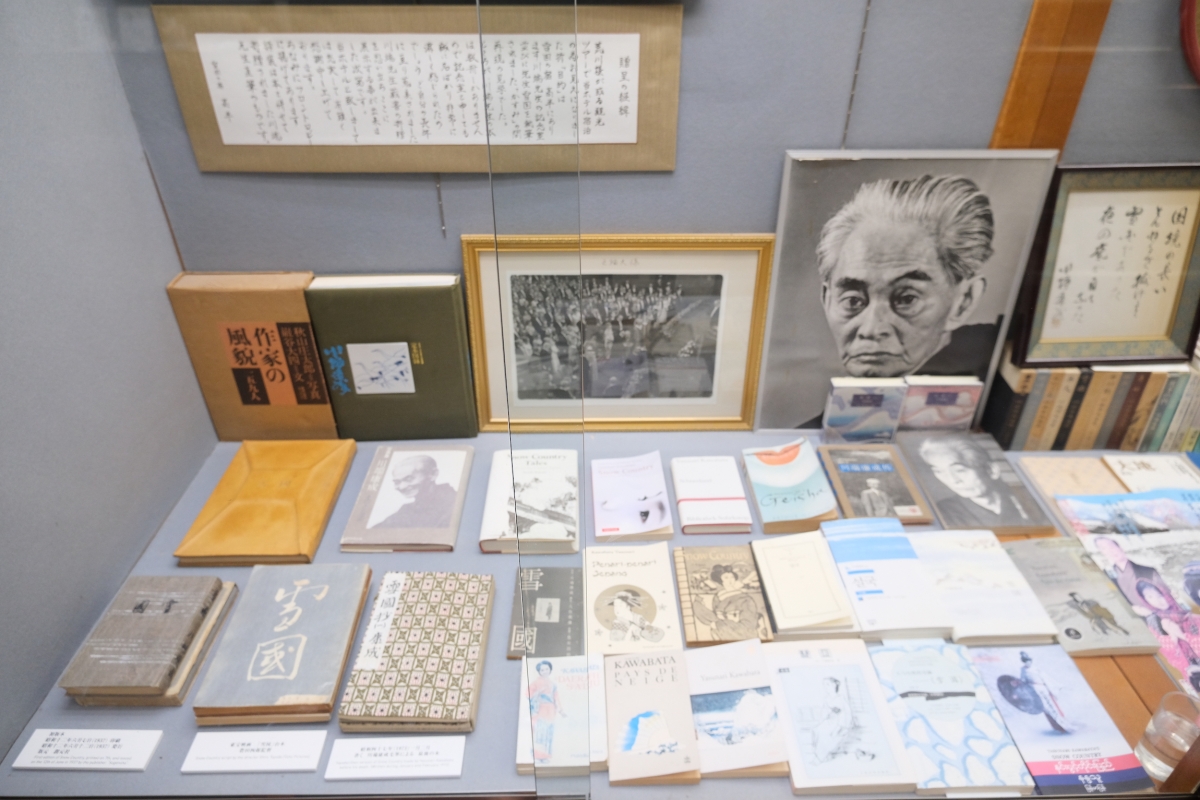 The current Takahan hotel building is over 200 years old, and also has a fascinating history. It was in this eco-lodge that the Nobel prize-winning author Yasunari Kawabata wrote his magnum opus Snow Country, which gave this region of Japan its name. The exact room where he wrote this work is called "Kasumi no Ma," and is open to the public as part of a museum which exists inside the hotel itself. The museum includes many artifacts from the entire history of Takahan and Yuzawa, such as antique books and old records kept by the hotel staff. Other treasures include carvings from famed sculptor Gentaro Kumagaya, and other art which formerly decorated nearby castles. An indoor shrine dedicated to the spirit of the onsen is over 600 years old and still in pristine condition.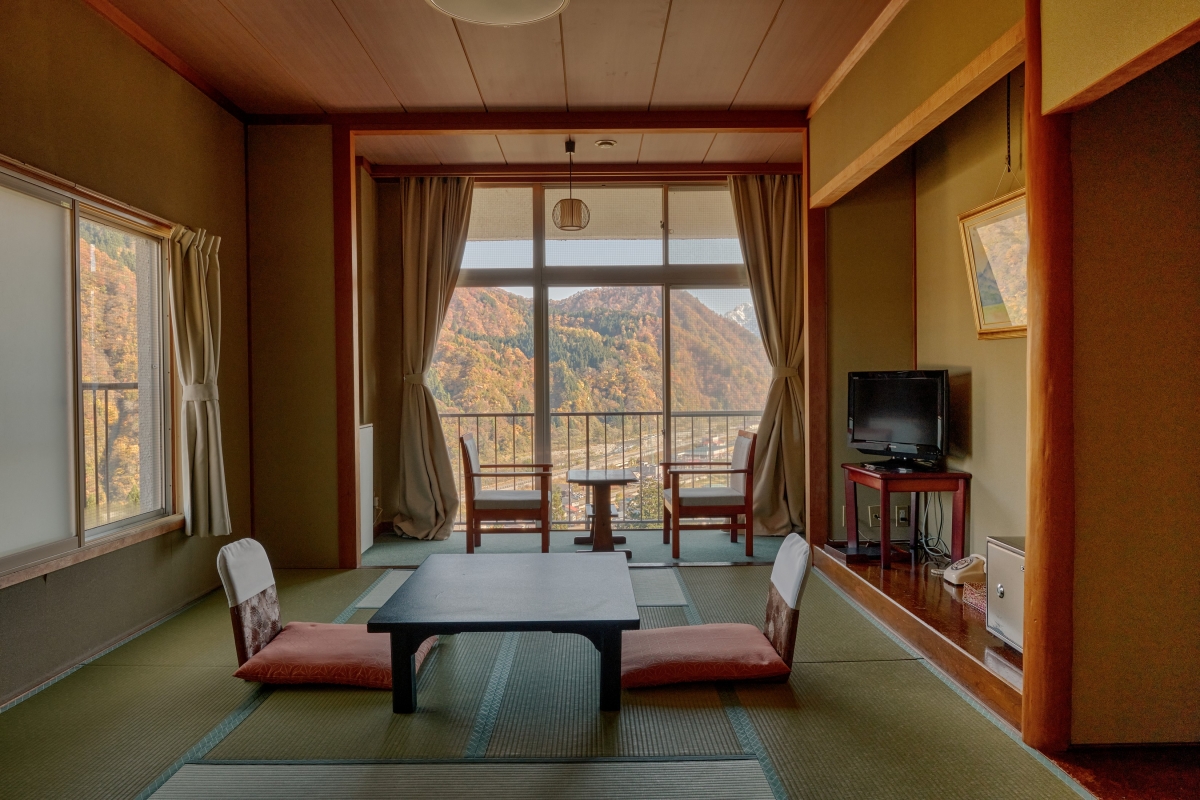 Modern luxury in a historic eco-lodge
Of course, the experience of staying at Takahan as a guest is no less valuable, and this eco-lodge spares no expense to ensure a comfortable stay. Takahan is taking steps to modernize their guestrooms to better accommodate visitors from abroad, and are converting some of their tatami rooms to comfy beds. Takahan's suites feature private onsen, and the rooms themselves are wide, spacious, and well-insulated. In addition to the aforementioned museum, Takahan also has their own movie theater, where you can comfortably watch the classic movie adaptation of Snow Country that was filmed in this very inn!
Speaking of onsen, you can experience the very same hot spring that guests here have enjoyed for generations. As opposed to most modern onsen that are constructed through boring into the earth, Takahan's hot spring is the same now as it was nearly a millennia ago. The natural alkaline spring at Takahan has no additives, and is said to be very good for your skin.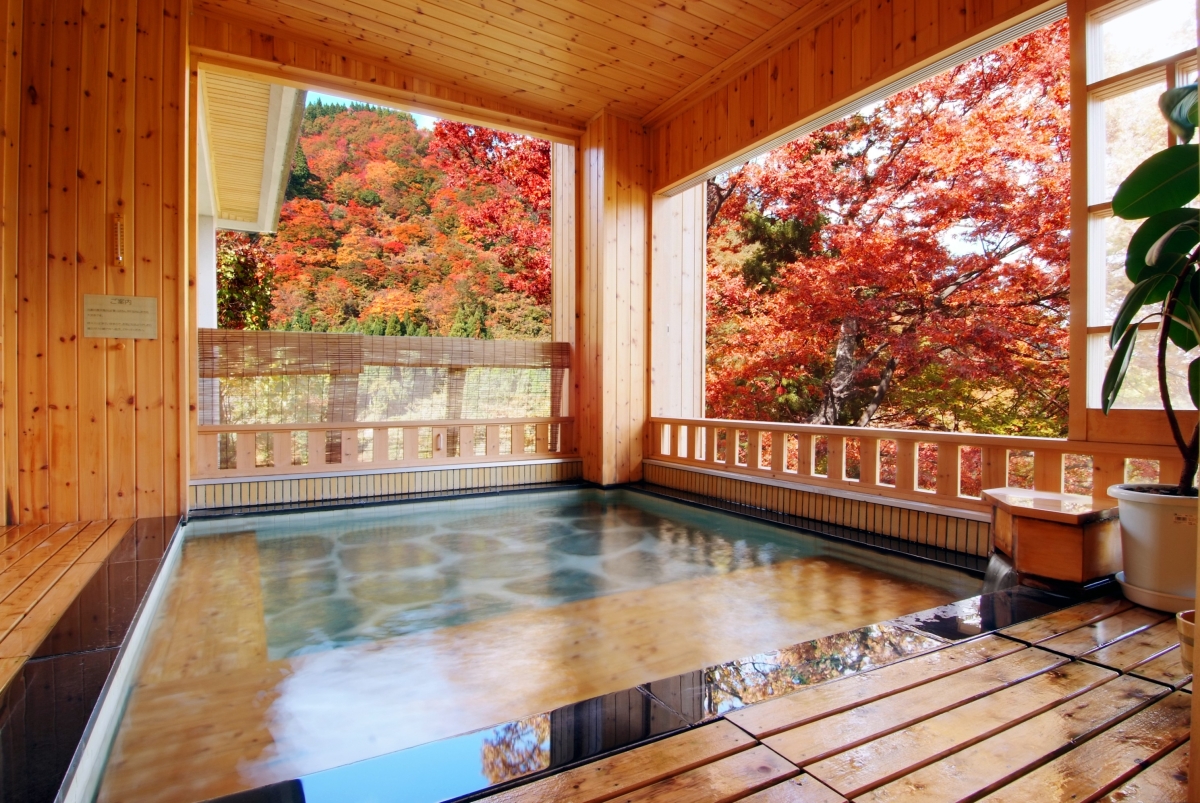 Thinking toward the future at Takahan
Takahan has been run by the same family for 37 generations, and aim for sustainability so they may continue for 37 more. Water, which is central to the survival of any hot spring, is reused for heating and cooling by using a heat exchanger, and the water is regularly checked for purity and quality. Old wooden beams from the previous Takahan have become furniture in the lobby, and some of the wooden furniture in the guest rooms are handmade from local wood by the owners themselves. Takahan has begun proactively reducing their carbon footprint by using less plastic, as well as substituting plastic for biomass materials, such as bamboo toothbrushes.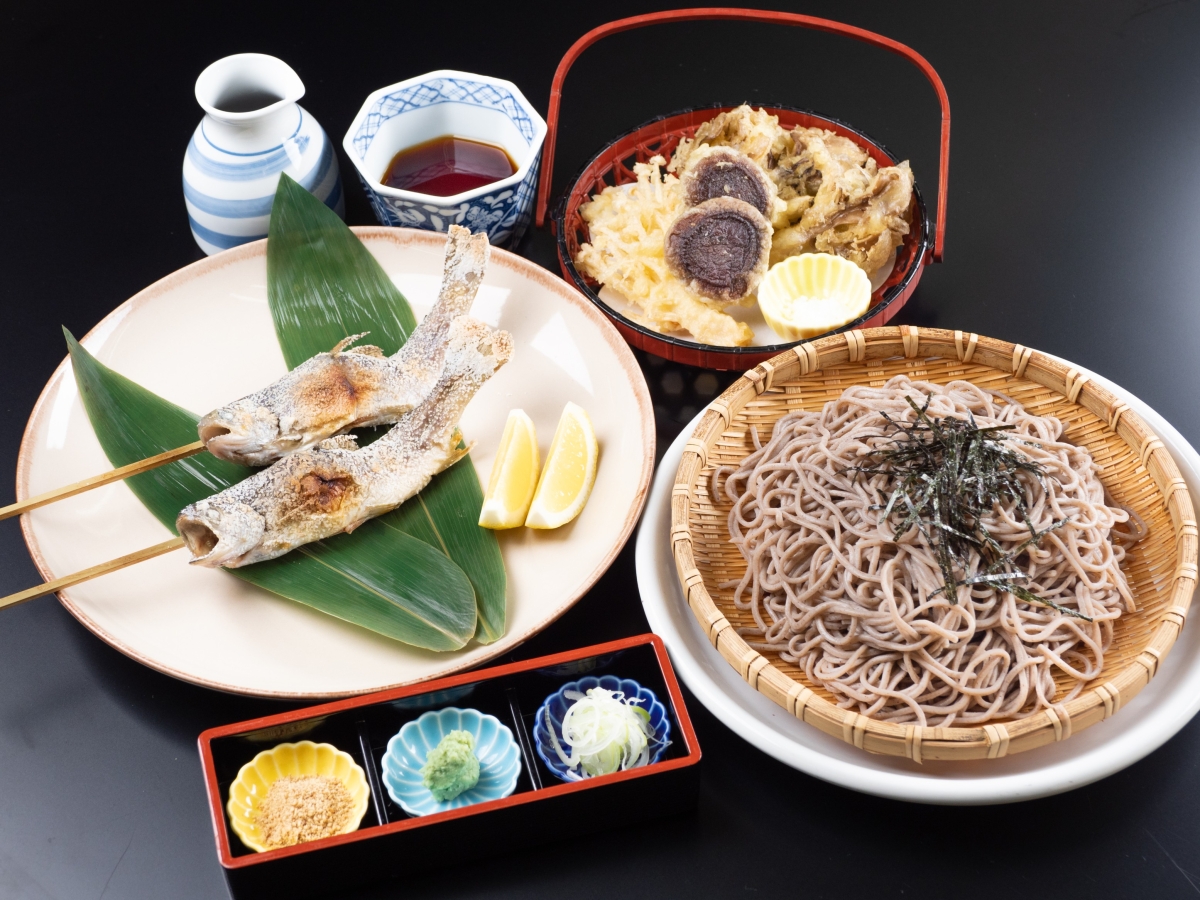 Delicious and traditional kaiseki meals
Considering the history at Takahan, there is no question that it is a good place to experience traditional regional cuisine. Their kaiseki cuisine features fresh, local ingredients, 80 percent of which are sourced from strictly local suppliers around the Snow Country area. The family that runs Takahan have recipes that they have handed down for centuries, including their special homemade miso. Also try their homemade tempura and hegi soba, a staple of Niigata and Yuzawa cuisine.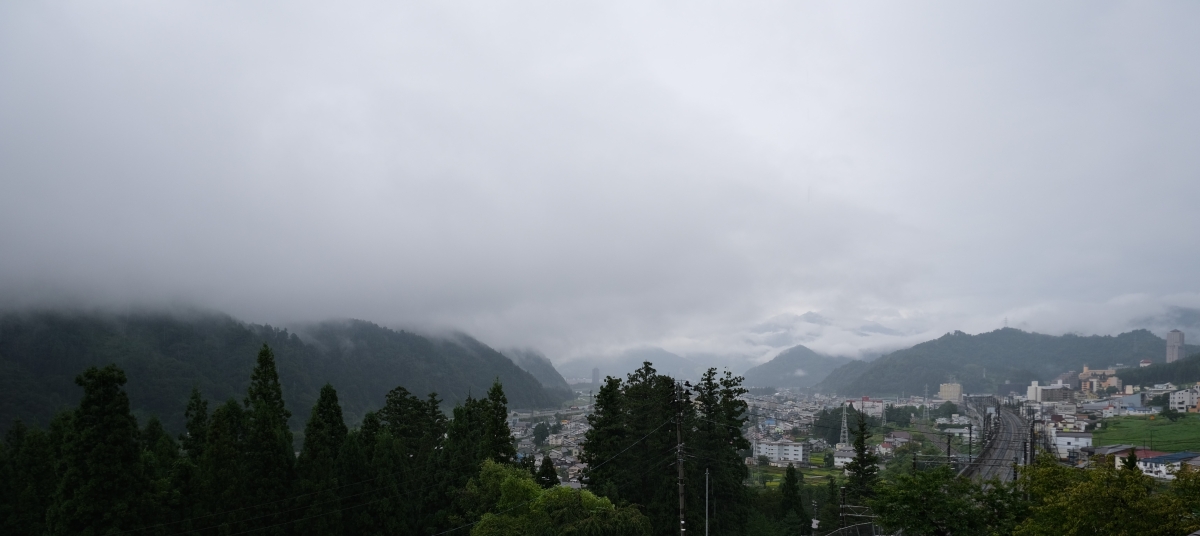 Come and see Takahan
By spending a night or longer at Takahan, you will experience what has been the pride of Yuzawa for over 900 years. There are staff at Takahan who can offer language support in English and Korean, and are eager to make your stay a great one. The eco-lodge is located conveniently near to the town center and the train station, and offers great views of Yuzawa in its serene natural setting.