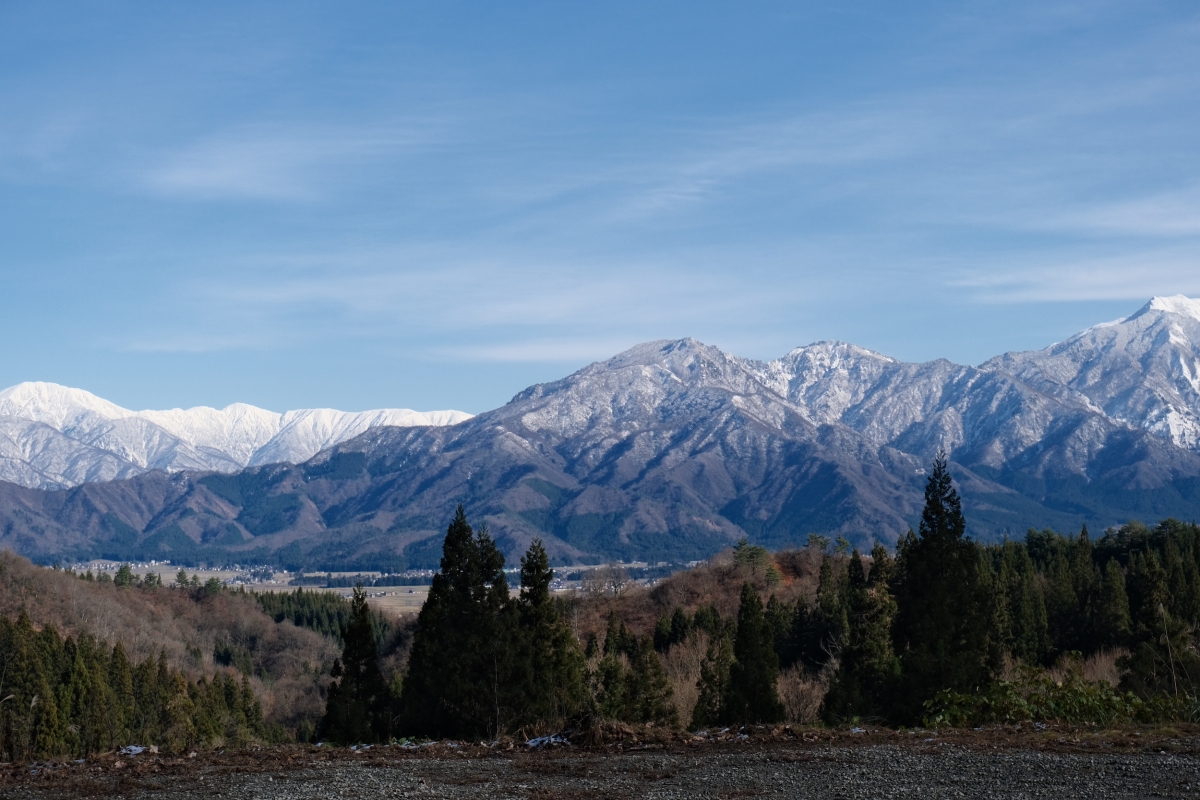 Outside bustling Tokyo, the rural Japanese countryside is a place where things tend to happen slowly. For those who travel out this way, it is a wonderful chance to experience a way of living with a long and fascinating history. There are also some surprising innovations out here in Snow Country, and with regards to both accommodation and cuisine, Minamiuonuma's Satoyama Jujo represents a new way to experience both.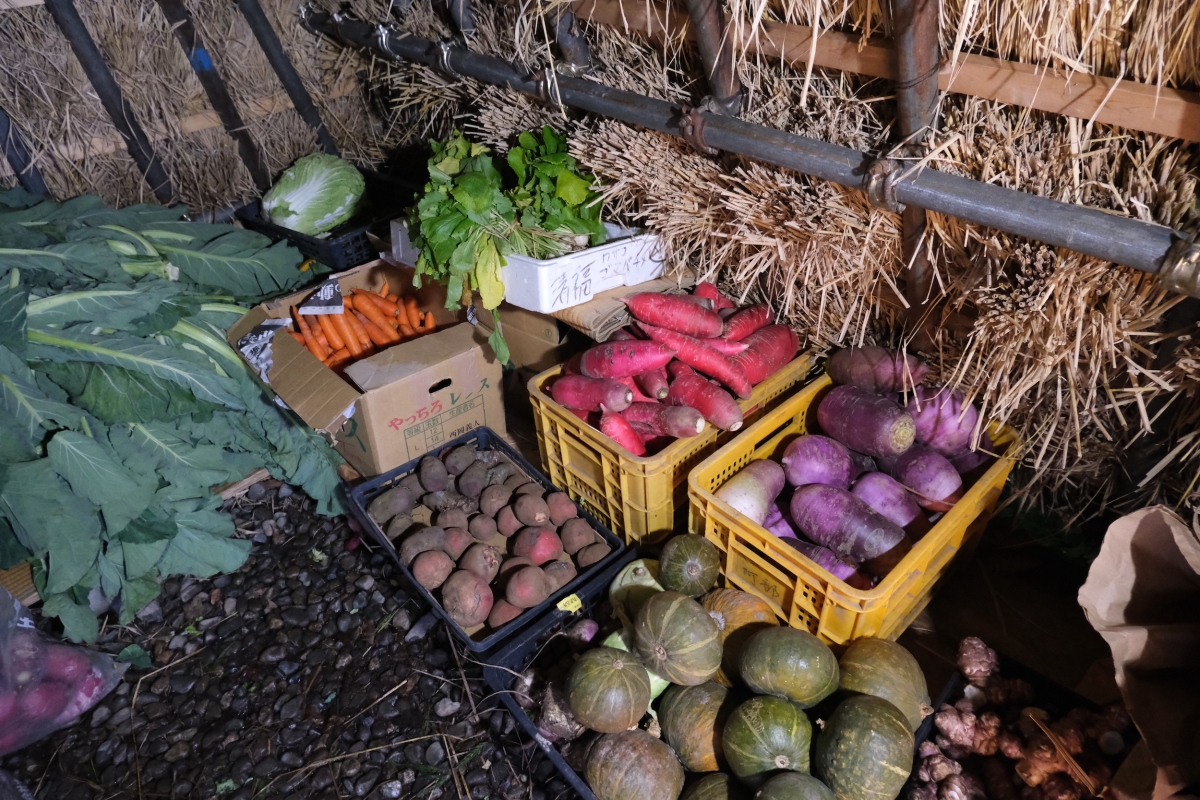 Satoyama Jujo is a more recent addition to the beloved eco-lodges of Snow Country, having first opened eight years ago. The eco-lodge is located deep in nature- far from public transportation or convenience stores. What it does offer is peace, quiet, and extraordinary views of nature- such as nearby Mt. Makihata- unobstructed by skyscrapers or power lines.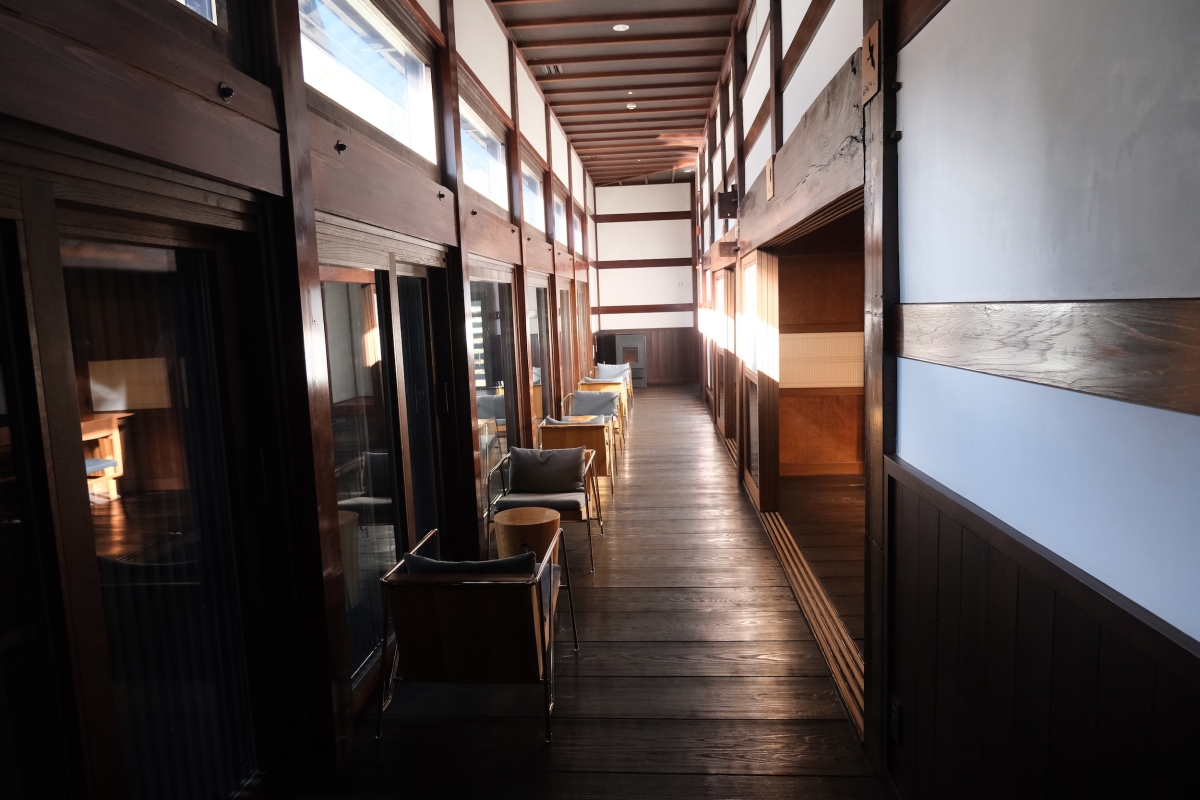 What's in a name? The true meaning of Satoyama Jujo
Satoyama Jujo is in many respects very different from a typical rural ryokan, and that includes its unique name. The term "Satoyama" refers to the charming and beautiful Japanese countryside in which the inn is situated. "Jujo," meanwhile, encompasses the 10 different "stories," or experiences, that guests can enjoy while staying in this eco-lodge. This includes the historical architecture of the building itself, as well as the textiles and art found in the interior- which tell the story of both Minamiuonumua's past as well as its exciting future. Of course, perhaps the most important story that can be told of Satoyama Jujo is its cuisine: these days, guests flock from all over Japan as well as from abroad to sample this luxury rural cuisine, which has been awarded a prestigious Michelin Star. By telling these stories, the proprietors of Satoyama Jujo hope to "redefine luxury" by offering their guests meaningful first-hand experiences that they will keep for a lifetime.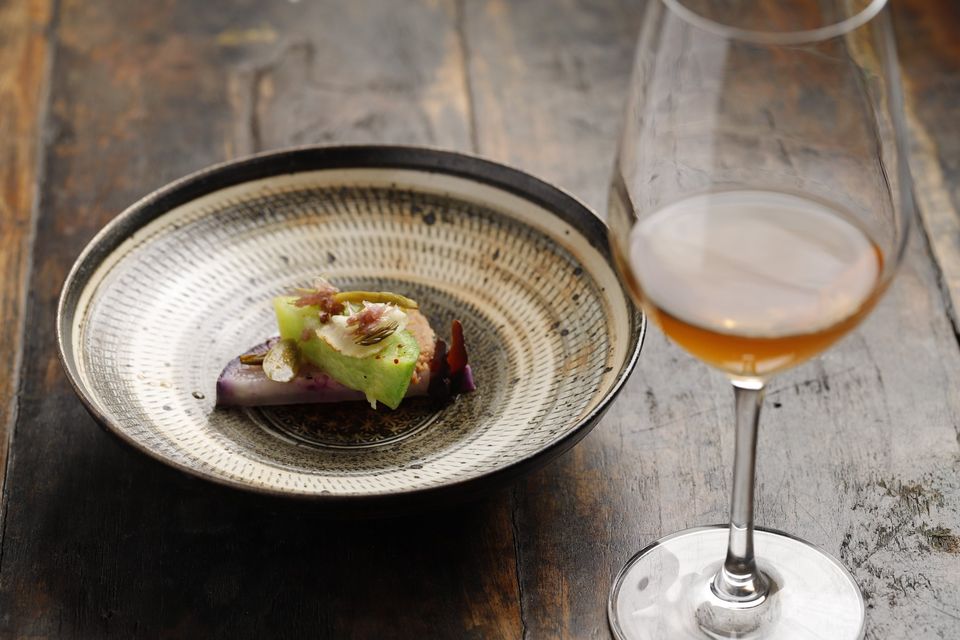 Healthy, fresh, and inspirational- Michelin Star-cuisine in Minamiuonuma
The highlight of any trip to Satoyama Jujo is undoubtedly to experience their Michelin Star-rated cuisine created by head chef Keiko Kuwakino. Chef Kuwakino's culinary philosophy is rooted in holistic experiences inspired by her studies in both yoga and Ayurvedic medicine. Chef Kuwakino, herself a former vegetarian, is well-versed in creating not only vegetarian cuisine, but also vegan and macrobiotic dishes, and while not strictly vegetarian, the cuisine at Satoyama Jujo puts local and sustainably sourced produce at the forefront. What that means for travelers is the freshest and most delicious food possible.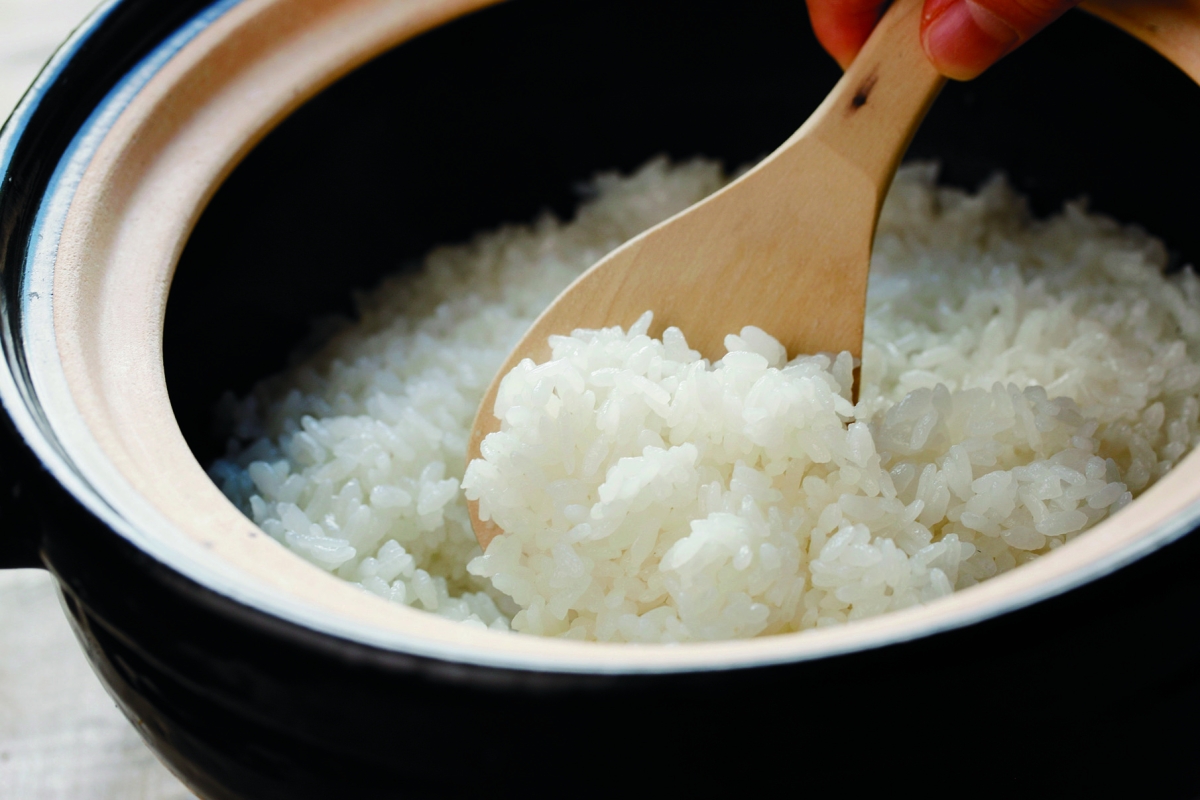 Chef Kuwakino has worked at Satoyama Jujo since it first opened 8 years ago, and 4 years ago became their head chef. Since then, she has spearheaded this eco-lodge's culinary mission of focusing on fresh, local, and sustainable fare, or as she puts it, "Mountain-to-Table" food. The menu changes not just seasonally, but practically every week. Fresh mountain vegetables- or sansai- is a big hit in spring, while summer and fall menus feature eggplant and YUKIGUNI's delicious mushrooms, respectively. Much of the fish and seafood, including salmon, yellowtail, and crab, is sourced from coastal Niigata. In fact, more than half of all the ingredients used at Satoyama Jujo is sourced from within 25 kilometers of the ryokan. This includes Minamiuonuma's famous koshi-hikari rice, popularly considered the best tasting rice in Japan. Some things, like the aforementioned sansai, as well as leeks, butterbur shoots, chokecherry, and more, are grown around the inn, and many of the spices are from Chef Kuwakino's own spice garden. All produce is organic and pesticide-free. All told, a meal at Satoyama Jujo is likely to be a two-hour-affair containing anywhere from 8-10 courses, and in the words of Chef Kuwakino "is meant to fill not only your stomach, but also your heart."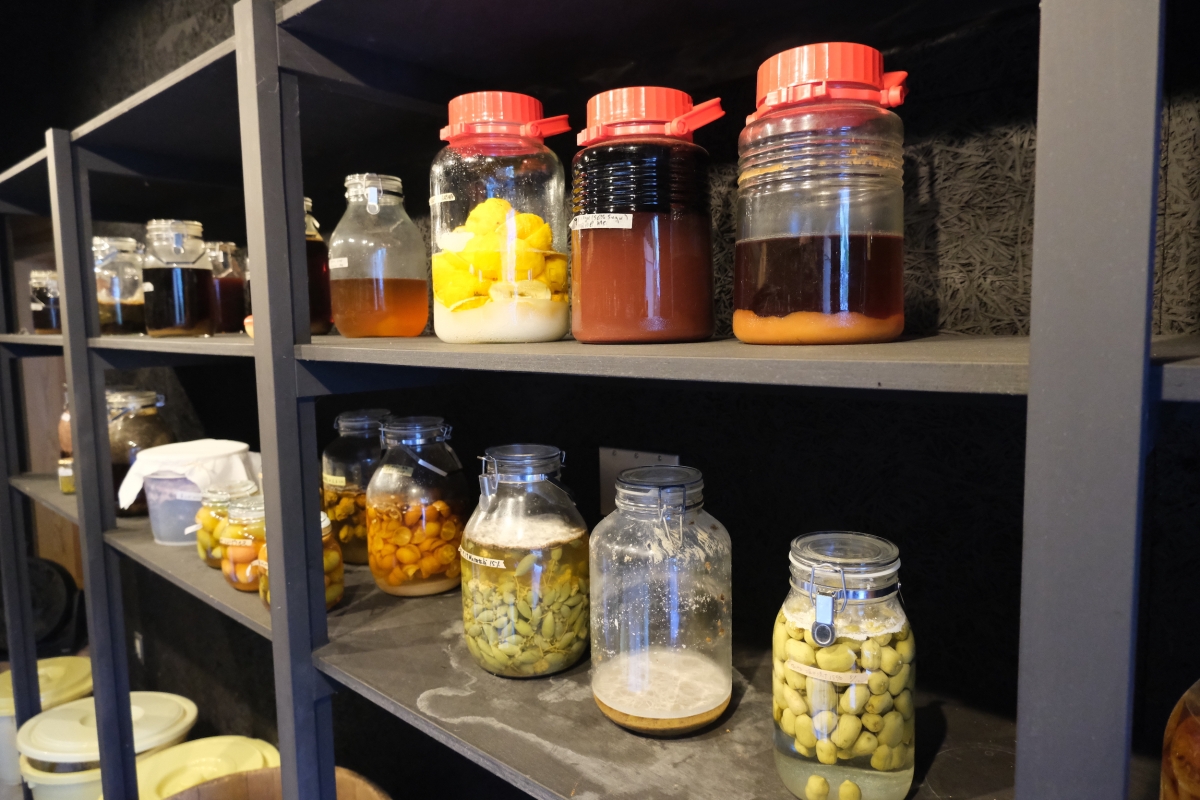 Traditional feasting in snowy Yukiguni
When it comes to winter dining, this eco-lodge's menu features many pickled or otherwise preserved foods, in accordance with the traditional ways of living and eating in Snow Country. Satoyama Jujo adheres to the time-honored local style of shiotsuke, or preserving food in salt, so that it would last through to the spring. Such food would often be stored in a "snow refrigerator" called a yukimuro, which you can find at Satoyama Jujo nearby the ryokan's own smokehouse.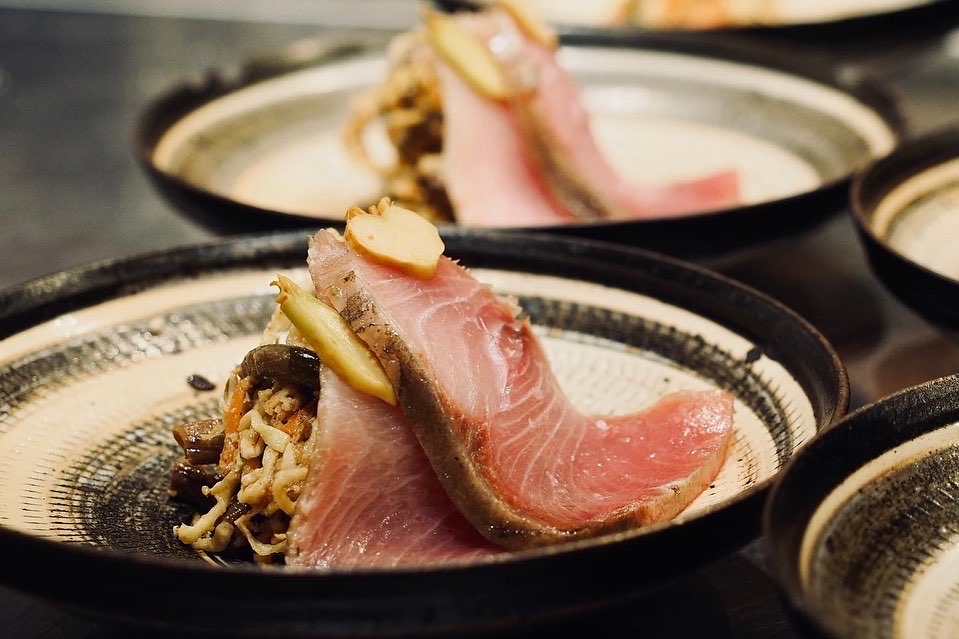 A winter staple at Satoyama Jujo is various types of wild game, such as duck. Wild game is a tradition in this area, where you can still find "Matagi," nomadic hunters who would live off the land, and hunt and trap through the winter. Other meaty specialties include hearty pork nabe stew, shabu shabu hot pot, and a variety of dishes made with local Niigata Wagyu beef.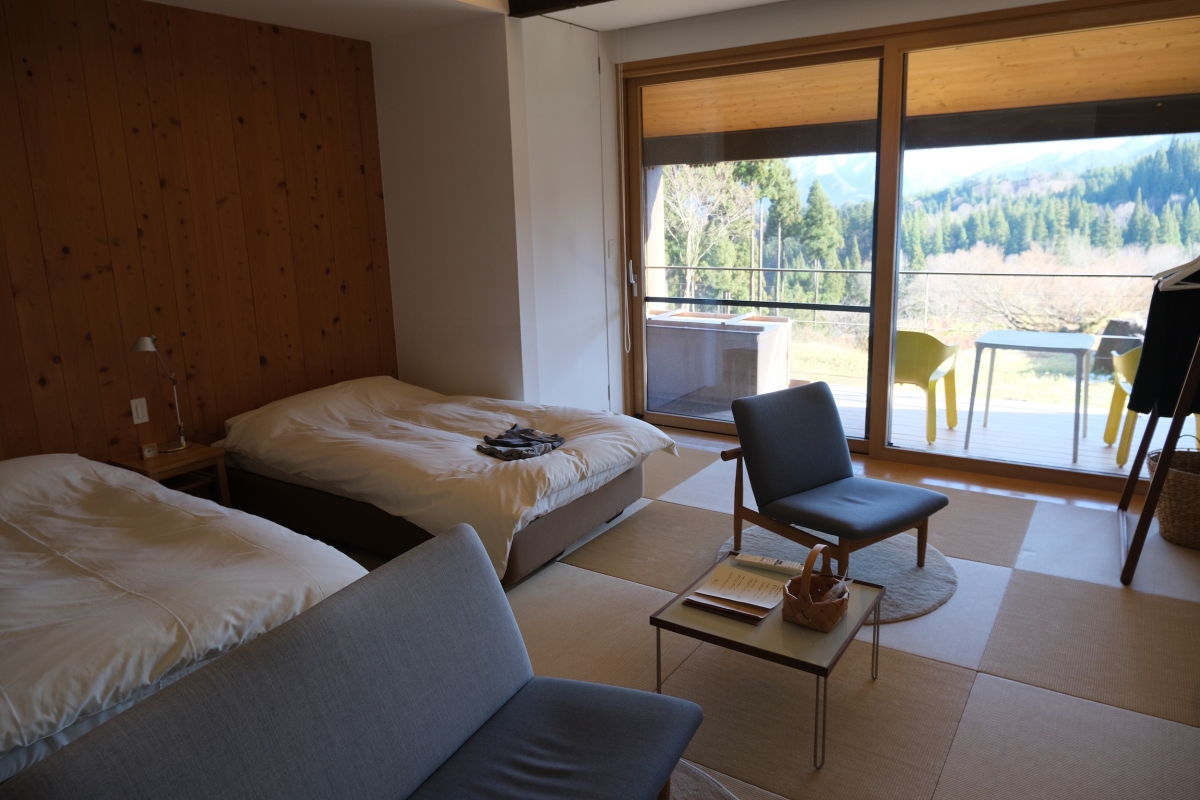 A comfortable and eco-friendly stay
At Satoyama Jujo, you can see the results of their ecological efforts all over this 150-year-old ryokan building. Parts of the original structure have been renovated and repurposed, such as the large door to the farmhouse, which has now become a stylish dining room table. This handsome building is made of hardy zelkova, and the thirteen guest rooms are each unique. All rooms contain beds, most contain private onsen, and both rooms with wood floors and tatami are available. Disposable amenities can become a significant source of waste for conventional hotels, but Satoyama Jujo seeks to provide environmentally friendly alternatives, including bamboo toothbrushes, organically grown towels, and detergent-free soaps. This old building-made-new is toasty warm in winter, and contains ample space to relax, such as its large lounge with beanbag chairs and books, and its loft area with specially brewed Ayurveda detox tea.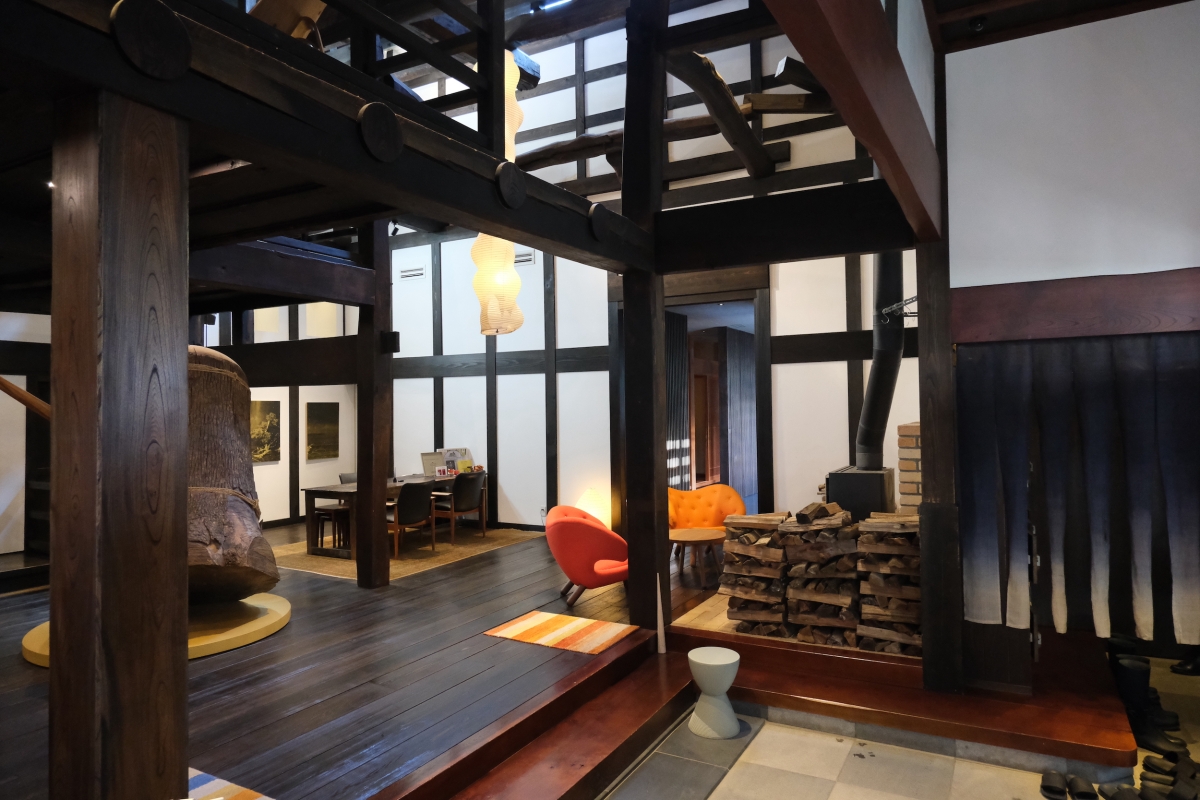 Things to do around Satoyama Jujo
Of course, we encourage you to venture outside your ryokan to experience all that Snow Country has to offer. There are a range of daily activities that you can join at Satoyama Jujo, for example, participating in nature-themed walking tours of the grounds. The inn also facilitate snowshoe tours in winter where you can use kanjiki, old fashioned snowshoes frequently used in the past to get around during the heavy snows. Naturally, there are many excellent skiing spots close by, such as the Joetsu Kokusai and Ishiuchi Maruyama Ski Resorts.