Staying at an eco-lodge in YUKIGUNI is about much more than just a luxurious stay. There is a lot of valuable culture in rural Niigata that is often overlooked by first-time travelers to Japan. Whether it be a language barrier or another issue, it can sometimes feel disappointing when visitors can't meaningfully learn about where it is they are staying. Minamiuonuma's Ryugon aims to give their guests both a relaxing experience, as well as a meaningful cultural one.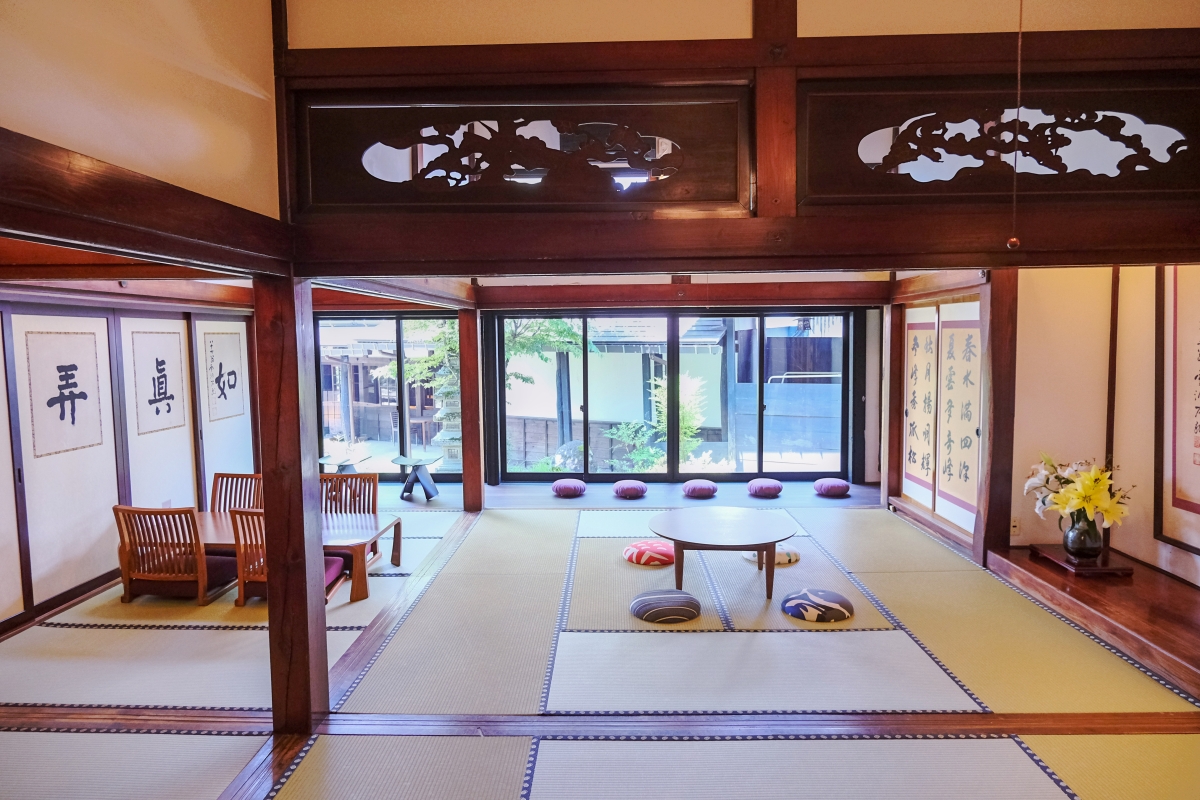 Kominka- the traditional homes of Snow Country
Your cultural education at Ryugon begin as soon as you enter the inn. This is no ordinary hotel, but a repurposed traditional farmhouse called a kominka. The original structure dates back over 270 years to the Edo period of classical feudal Japan. Approximately 50 years ago it was moved to its present location, and undergoes regular renovations while still maintaining its historical roots. The current structure stands on what was once a temple known as Ryugon-ji, from which Ryugon gets its name.
While kominka once existed all over Japan, kominka around Niigata prefecture are unique for their L-type shape and having very roomy interiors. At Ryugon, you never have to worry about hitting your head on the front door- the doorposts and ceilings are very high and wide, and the rooms themselves are quite spacious and comfortable. These days, there are fewer and fewer kominka, and while proper maintenance is always a concern, it is a valuable reminder of the Edo period, to the extent that parts of the building at Ryugon are registered Cultural Heritage.
At Ryugon, parts of the traditional kominka structure have been changed to improve the scenery and experience for guests. For example, each wing of the inn was once covered, but now the walls have been removed, so that guests can see the beautiful snow piling up around them during the winter months.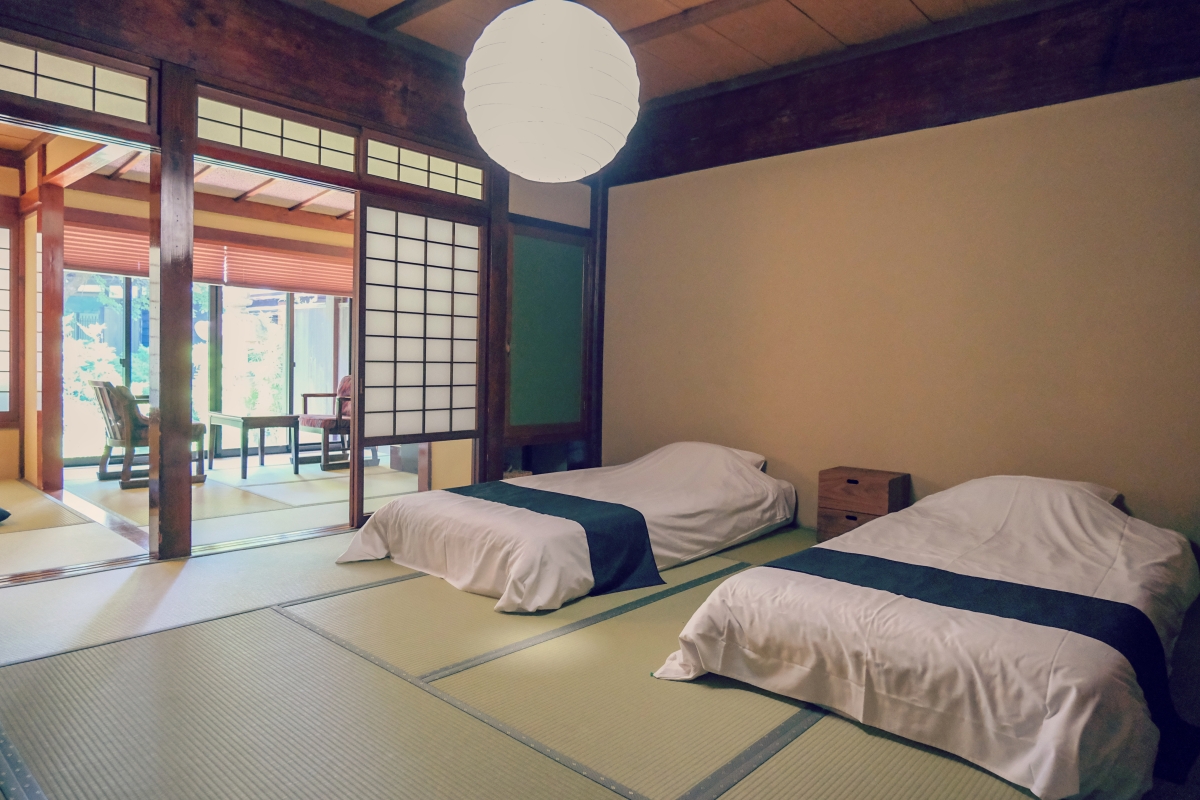 A tour of the kominka eco-lodge at Ryugon
Despite the vintage of the building itself, guests at Ryugon will be sacrificing none of the modern amenities which we are used to. At Ryugon, all the rooms have beds, and some even have private hot-spring style baths! However, luxury doesn't only mean material comforts- at Ryugon, they promote a "slow life" for their guests. When you come to Minamiuonuma, you are encouraged to stay longer, and really take in the atmosphere and culture of rural Japan.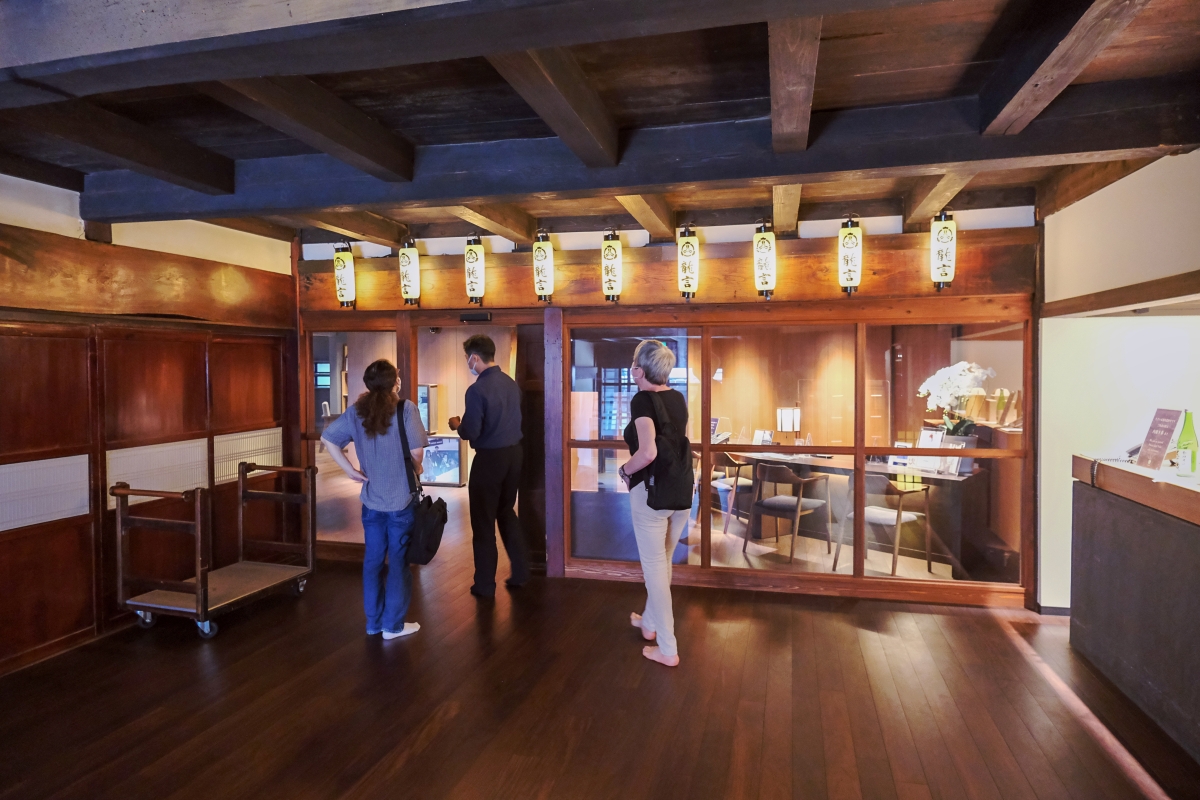 Workshops and activities
Of course, once you are ready to leave the comfort of your room and the inn, Ryugon provides all sorts of valuable cultural activities for their guests to try. These outings take advantage of the beautiful nature nearby, such as cycling and trekking courses. In some of these guided tours, for example, you can go, learn, and explore around Minamiuonuma City, including a stop at a local sake brewery.
As for the workshops, many can be done from the comfort of the eco-lodge. These include yoga or zen meditation, shamisen demonstrations, and traditional cooking classes, where you can learn how to make regional specialties such as "Kenjin Jiru" stew from locals. It is an especially scrumptious way to learn about YUKIGUNI!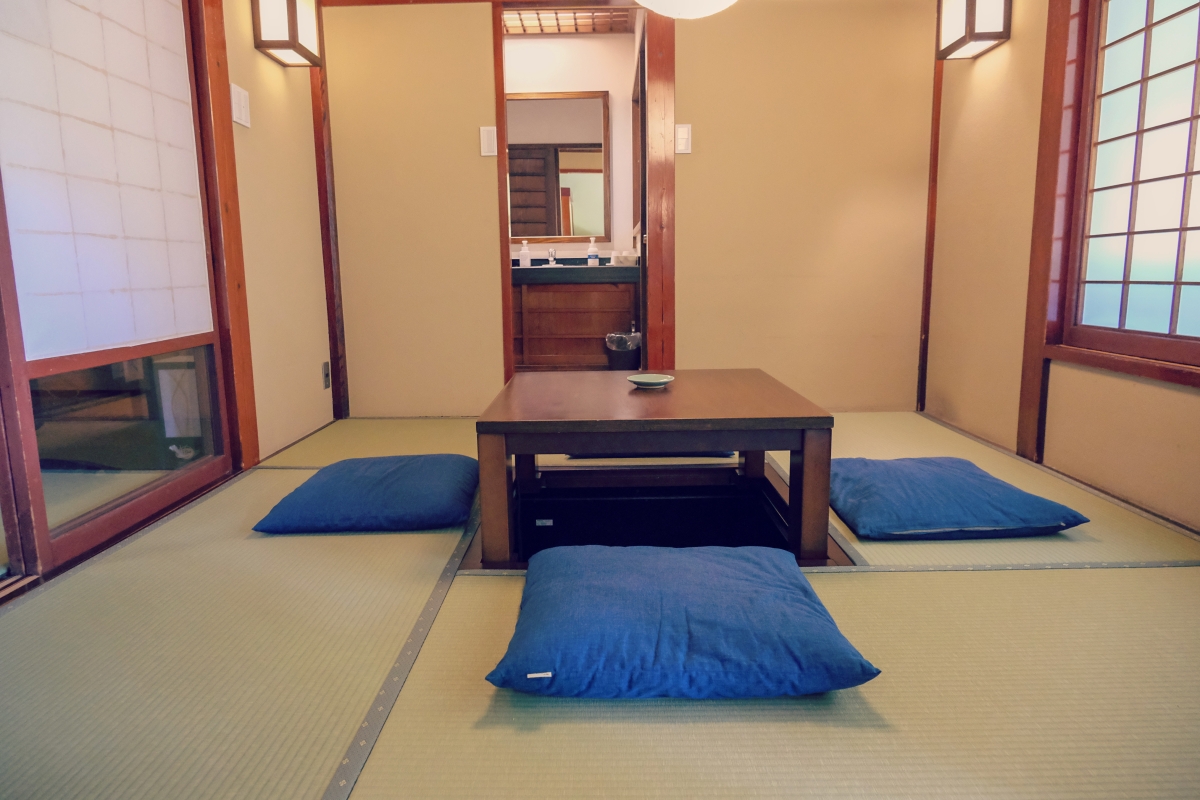 Try homestyle cooking from the comfort of your eco-lodge
Speaking of the food, the Snow Country cuisine of these parts is known for being especially fresh and delicious. Not far from the inn you can participate in picking fresh mountain vegetables known as sansai, as well as a variety of delicious mushrooms, all of which can be made into delectable and healthful meals. On the menu this summer is salt-grilled sweetfish, or ayu, as well as local Niigata wagyu beef. At Ryugon, the majority of ingredients are procured locally, and many are stored in the traditional way, such as in a yukimuro, a "snow refrigerator" that the people here have used for hundreds of years.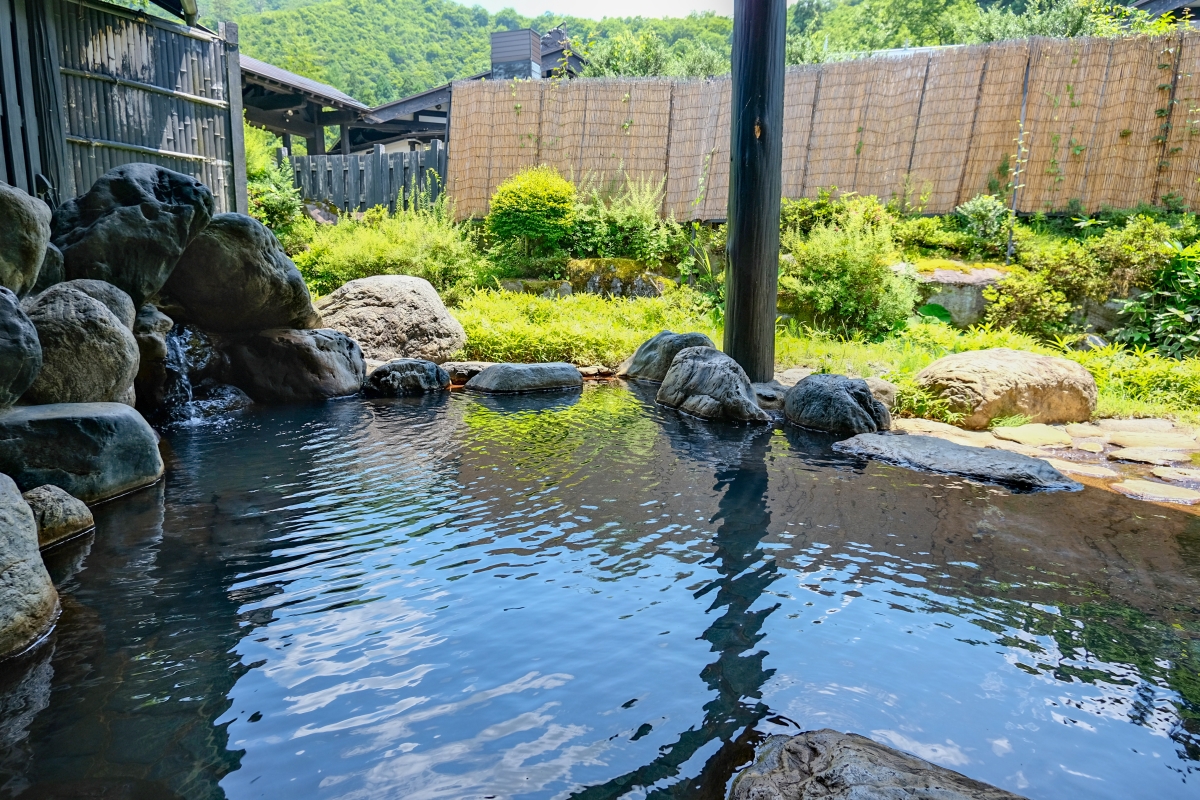 Preserving the natural beauty of YUKIGUNI
As we want the area around Ryugon to continue to exist for centuries to come, the inn has taken steps to conserve water and electricity by reusing what they have. The building itself is heated and cooled by using well water, which is regularly checked for purity and cleanliness. When the forests surrounding Ryugon are in danger of being overgrown, the wood is reused, for example to make furniture used in the eco-lodge. Ryugon is also very proactive about reducing their dependence on plastics, and therefore generating less plastic waste.
The owners of Ryugon are careful to pay attention to ecological sustainability when it comes to preserving their kominka for the future. They have renovated it so that the building is better insulated and more energy efficient, and conscientiously use local building materials.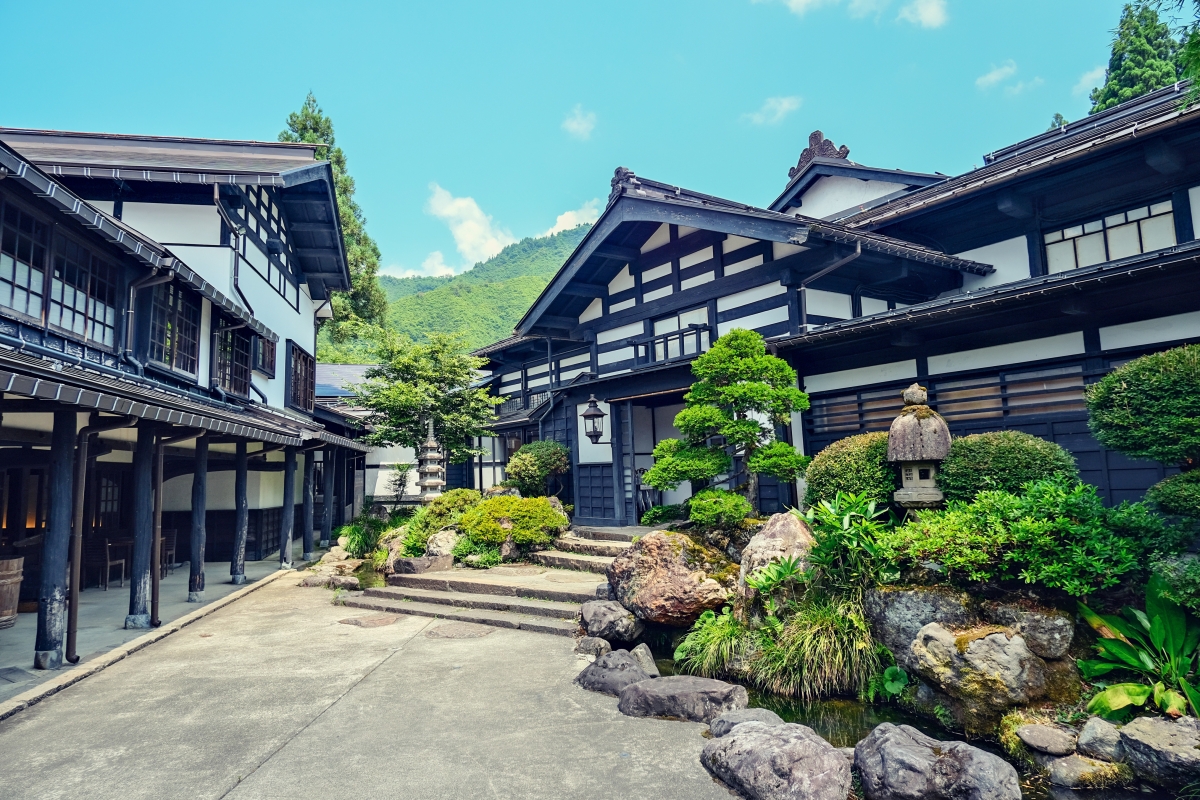 An unforgettable cultural experience in the Snow Country
Sometimes when people stay at a typical ryokan they can feel isolated from their surroundings. At Ryugon, it is easy to venture out and see all the cultural treasures around this historic eco-lodge in YUKIGUNI.