The ryokan Tatsumikan has existed in Minakami for nearly a century now, and has been conserving both the natural and cultural history of the area.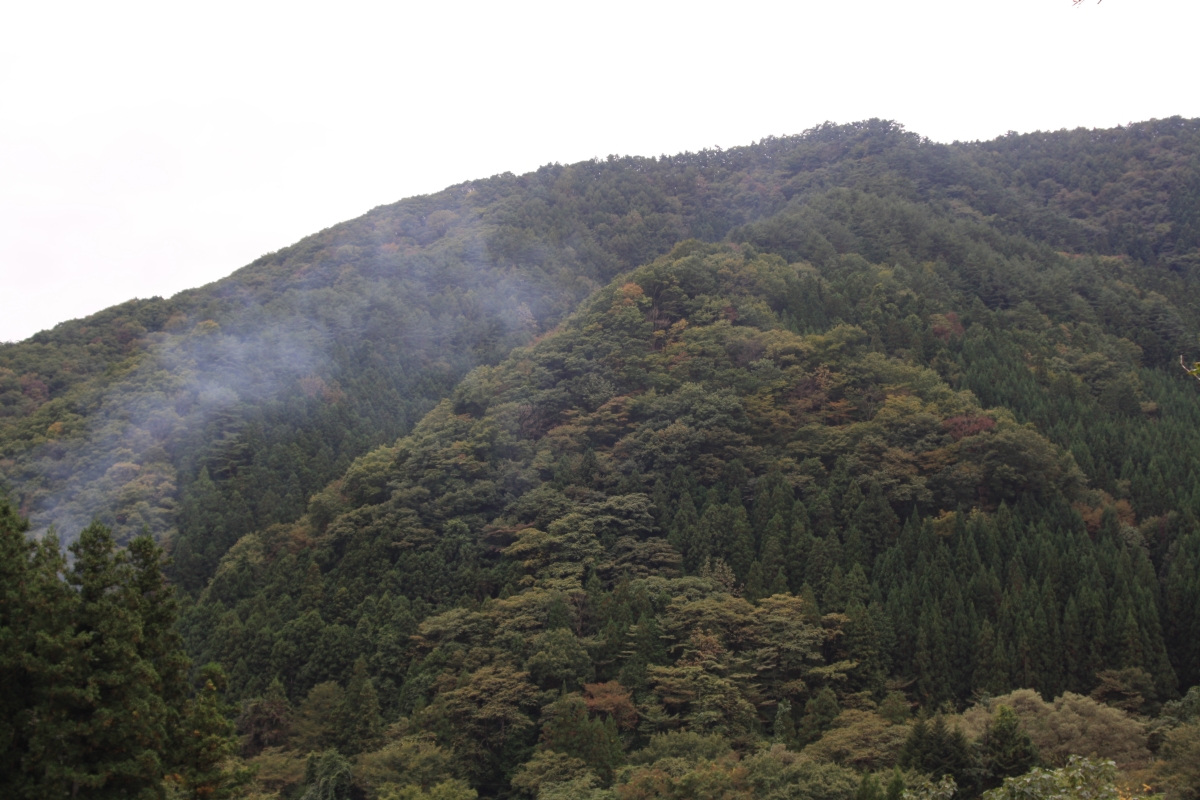 A hot spring smack dab in the middle of nature
Tatsumikan is located in the town of Minakami between two different national parks – Oze and Tanigawa – and benefits from this natural setting in a variety of ways. Mt. Tanigawa is one of the symbols of the Minakami area and a long-beloved hiking spot that is a favorite of climbers all over Japan. From the snowy peak nearly 2,000 meters above sea level, water makes its way down to the Tone River- the source of the onsen- in a process that takes 17 years. Unlike some famous hot springs such as Kusatsu, the spring water at Tatsumikan's onsen baths are safe to drink. Such is its purity that it is also used for cooking delicious meals for guests, who flock to the inn during the green season, especially in August and October, both to climb Mt. Tanigawa and view the beautiful fall colors located right at your doorstep.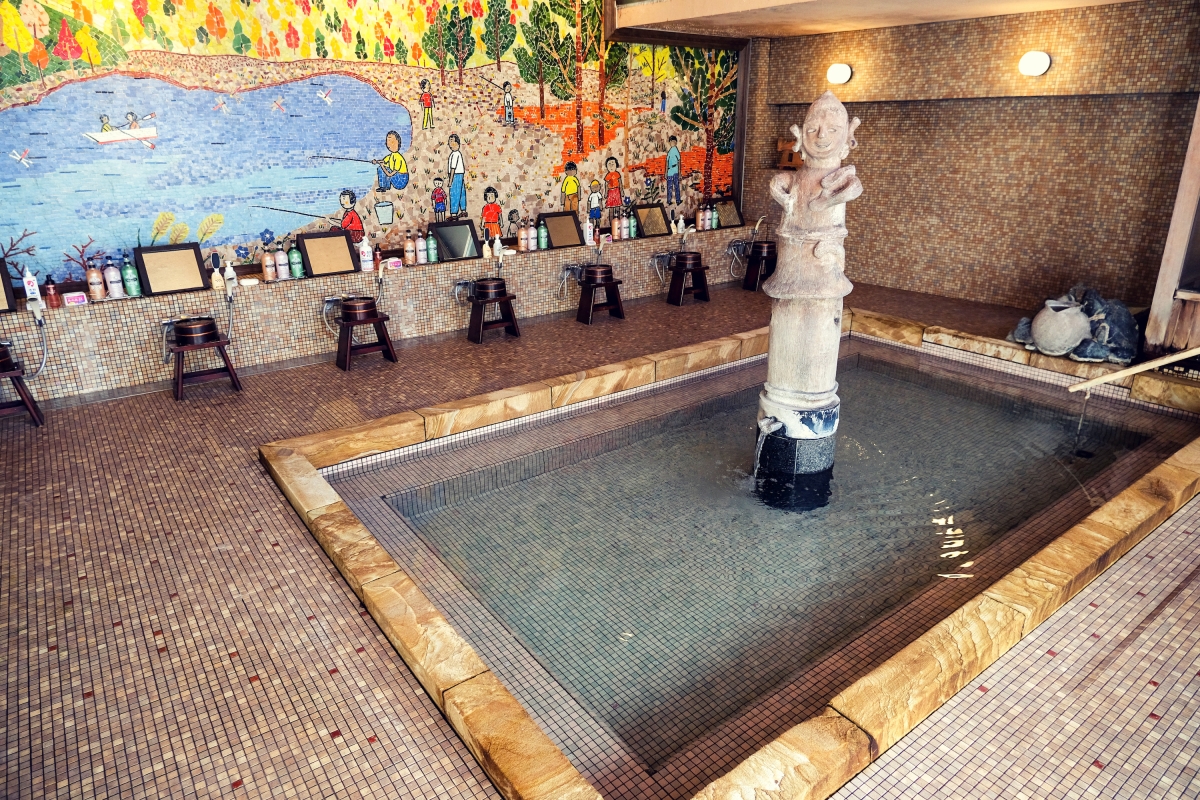 Tatsumikan's special baths
An onsen-lover's paradise, Tatsumikan has not one, but six different hot springs on the inn grounds for guests to experience. Probably their best known is the Haniwa Furo, which contains artwork from the prestigious artist Kiyoshi Yamashita, as well as something called a "mushiburo." Rather than getting into the onsen directly, the water is turned to steam in a sauna room. Though you don't see mushiburo as often these days, they were used frequently in ancient Japan. At Tatsumikan you have the option of using both at your leisure.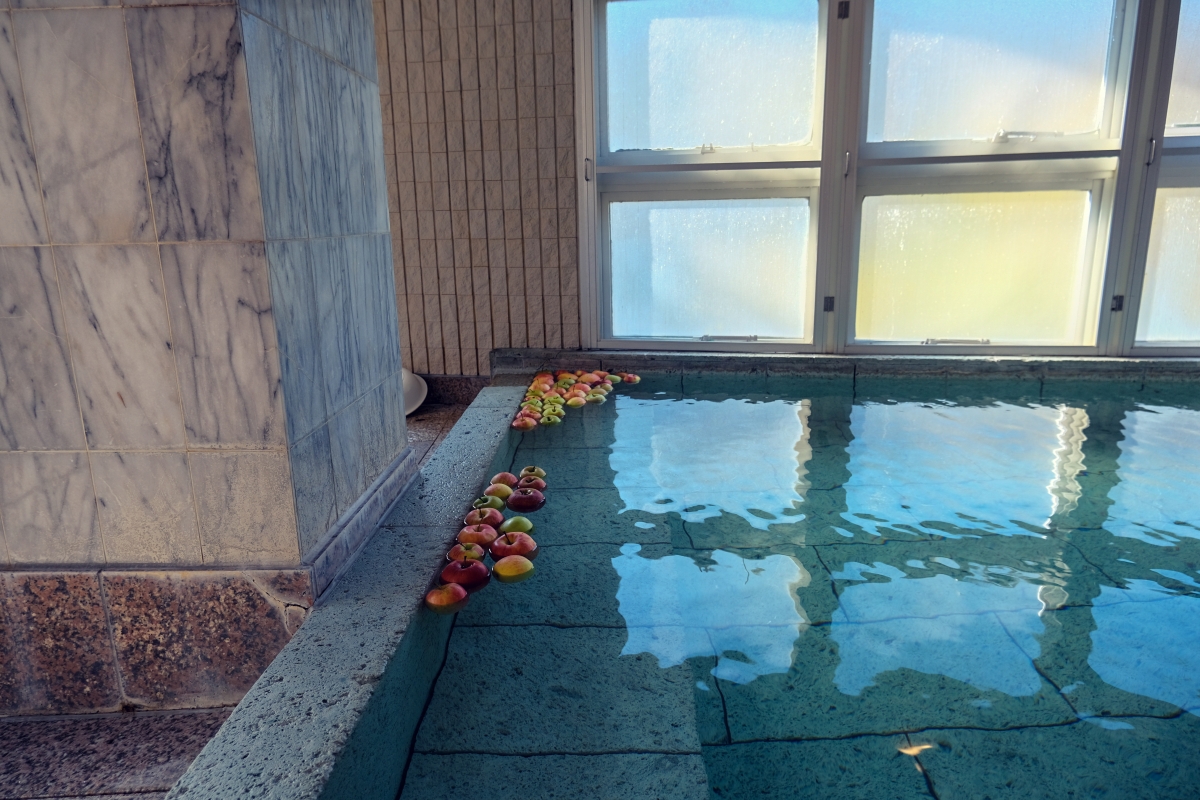 Ringoburo – An exclusive autumn onsen, and more!
Minakami has quite a few apple orchards, and during the autumn you can enjoy their positive effects at the "ringoburo," an apple bath which is said to be restorative for your skin. There is also a beautiful open-air bath that allows you to enjoy the natural beauty of Minakami in privacy and comfort. Because these hot springs are in high demand, there are specific bathing hours for men and women. However, for women, there is an additional women-only bath if you don't want to stress about time.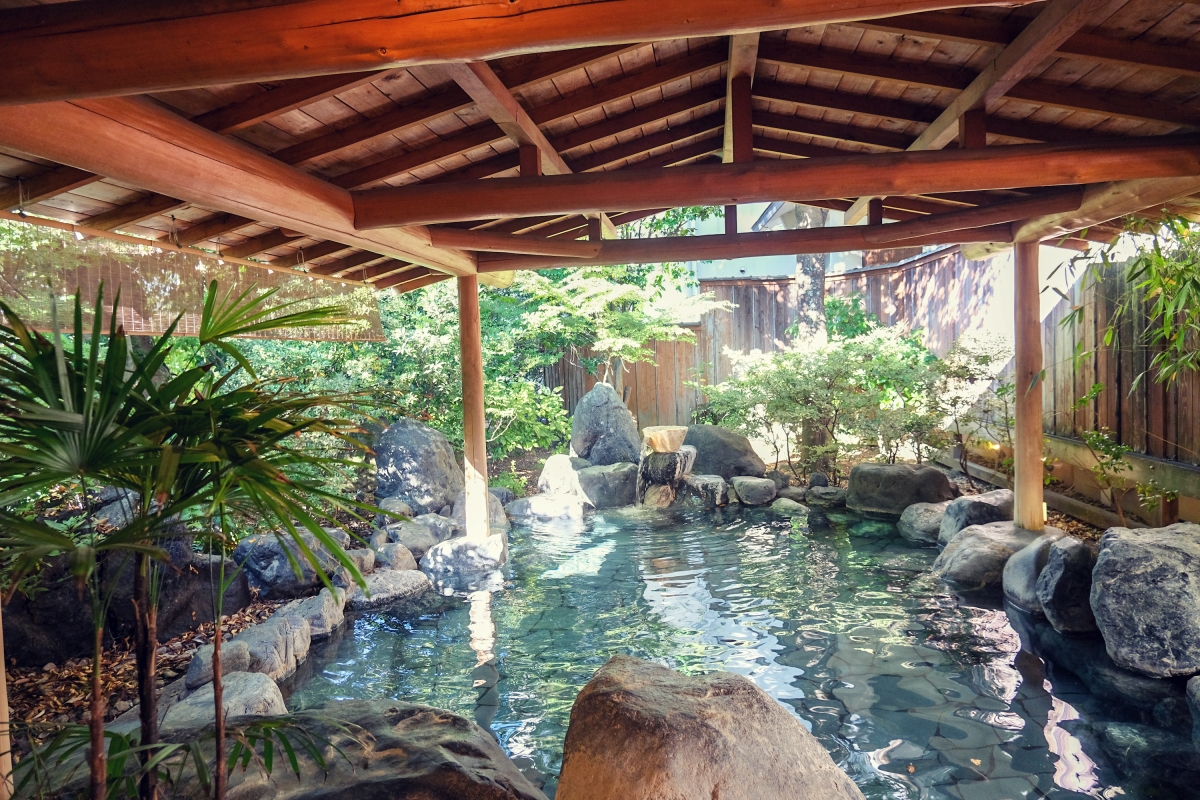 A hot spring completely to yourself
For those new to onsen, perhaps you are worried about following strict bathing rules, or using it at the same time as complete strangers? Though public bathing is an important part of onsen culture, Tatsumikan also has a private, or "kashikiri" onsen bath that you can reserve for yourself, and enjoy stress free.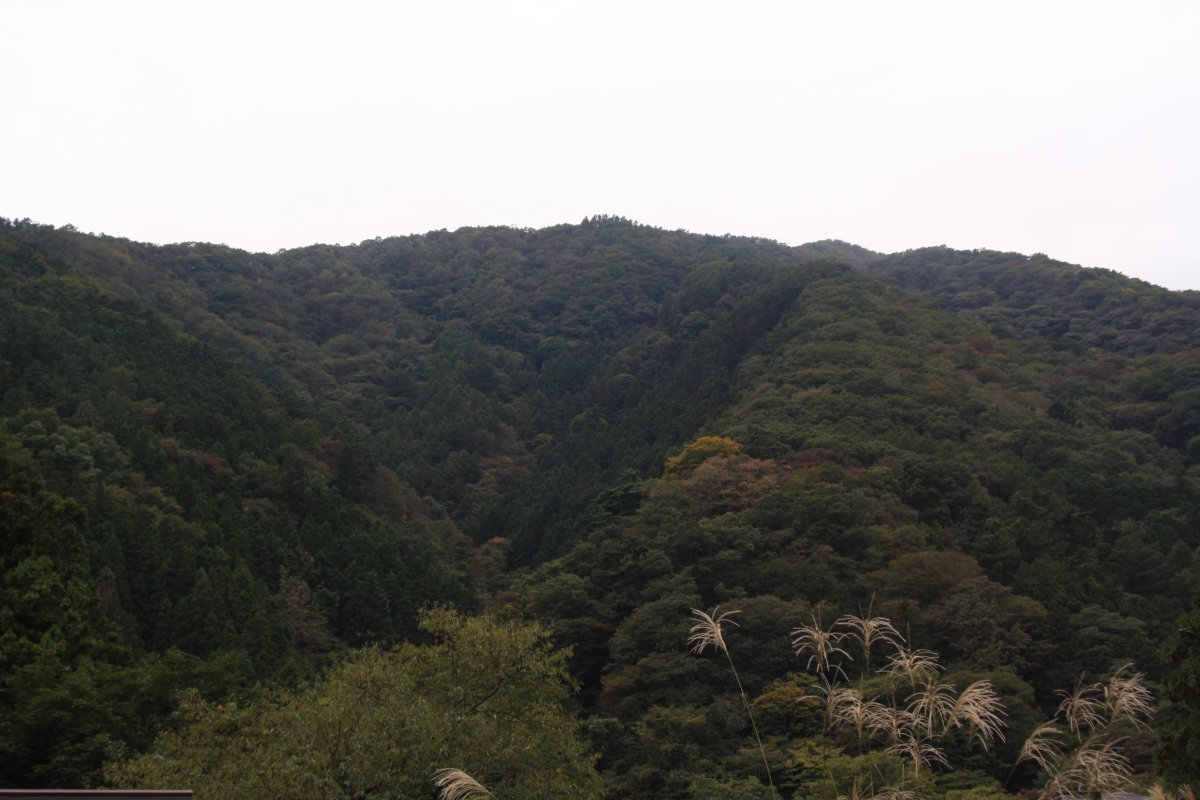 Conservation activities at Tatsumikan
The folks at Tatsumikan want to make sure that Minakami's natural beauty remains for many years to come. To this end, they have partnered up with Akaya Project, which has been protecting and restoring the nearby Akaya Forest. This 10,000 hectare forest is known for its unique wildlife, such as the rare golden eagle. Tatsumikan also participates in Minakami Oasis, a group which promotes the purity and quality of Minakami's water. The natural beauty all around Tatsumikan has led to this area being named a UNESCO Biosphere Reserve.
Tatsumikan undertakes numerous conservation efforts within the ryokan as well. The amenities you will receive as a guest are not supposed to be left at the inn or thrown away, but brought home and reused instead. In addition, the ryokan has been decreasing their use of PET bottles and other plastic waste.
The ryokan also manages their own educational initiatives which guests are invited to participate in. Go out in nature with a local professor and observe nature, pick vegetables and make some herb tea. Aside from these projects, guests at Tatsumikan can sign up for a variety of other fun and educational excursions. A particularly popular one is apple picking in fall, but Minakami has also begun making a name for itself when it comes to outdoor sports, such as paragliding, rafting, canoeing, bungie jumping, and more!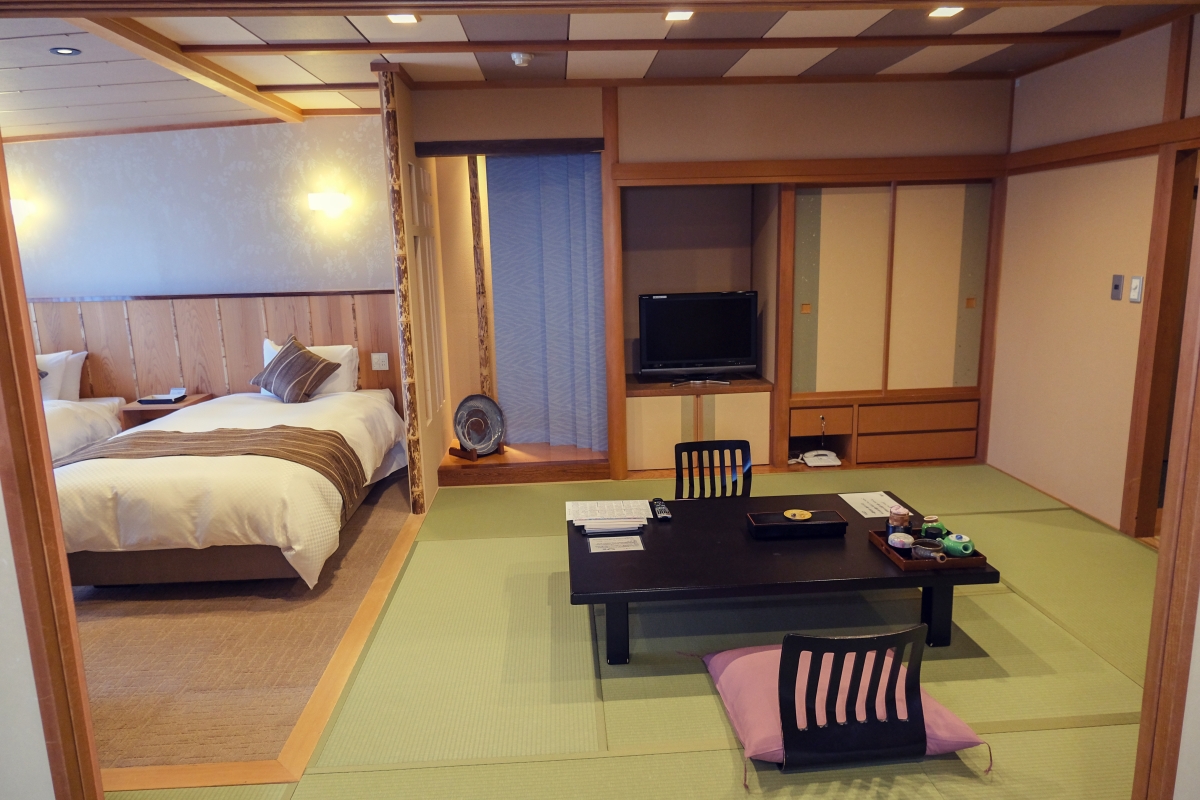 Cultural conservation
While staying at Tatsumikan, you have a great opportunity to learn and experience historical art and craftsmanship. This part of Minakami used to be known as Tsukiyono, which had a sister city relationship with the Czech town of Uhersky Brod, which is known for their glassware. As a guest of Tatsumikan, you can join glassblowing excursions at Taiga Glass Factory as well as at Tsukiyono Vidro Park.
As you may have seen earlier, all around Tatsumikan are works of art depicting haniwa. These clay figures originally had religious significance, but are now appreciated for their aesthetic charm. The haniwa in the Tatsumikan lobby is an original piece from the Yayoi period. Kiyoshi Yamashita – a savant known as the "Japanese Van Gogh" visited Tatsumikan multiple times to relax in the hot springs, and his haniwa gives Haniwa Furo its name.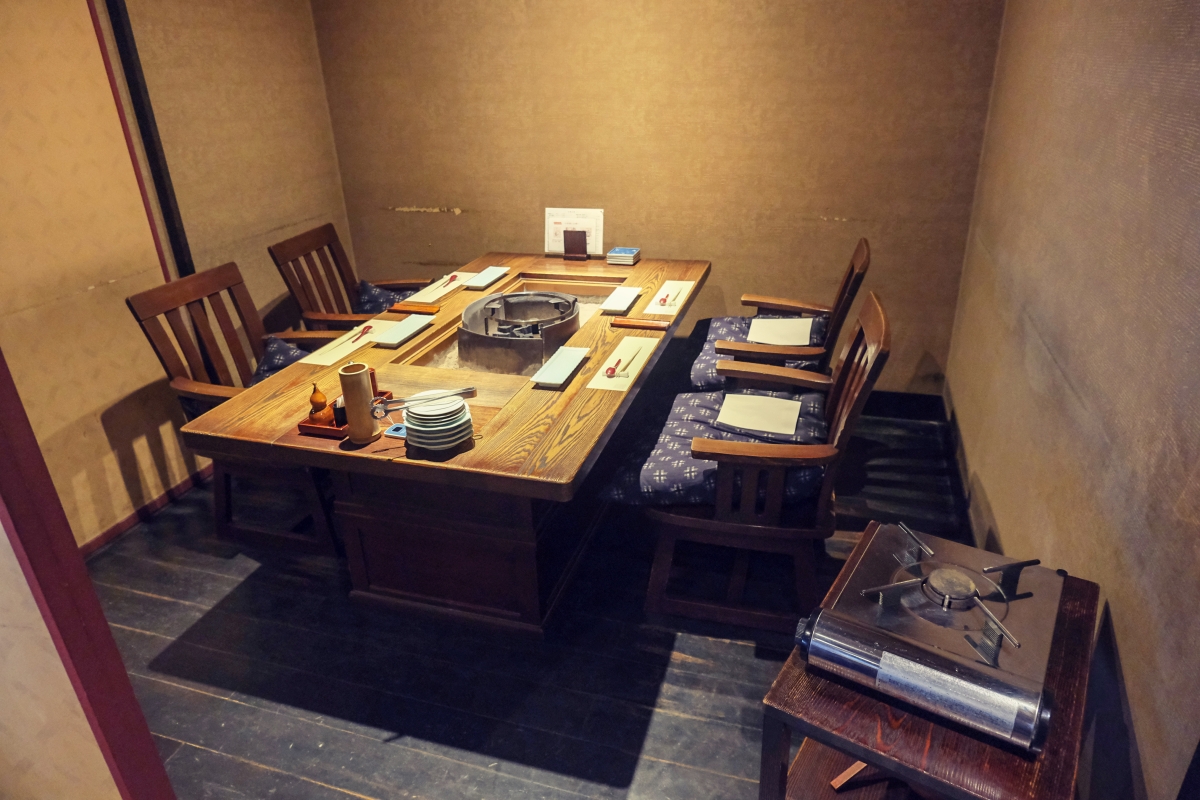 Culinary Traditions of Snow Country
Central to the cuisine of Tatsumikan is the irori- a traditional charcoal hearth commonly seen around Snow Country. Irori held an important social function here, since it was used both for heating homes and for cooking. At Tatsumikan, every group have their own irori where they can enjoy a variety of meaty nabe and yakishabu hot pot dishes perfect for the cool weather, and traditional steamed dishes like seiro mushi. However, the cooks at Tatsumikan can also accommodate dietary restrictions, and have both vegetarian and vegan options available. As an added bonus, two of the local craft beers in Minakami, Tsukiyono and Octone, are available here on tap!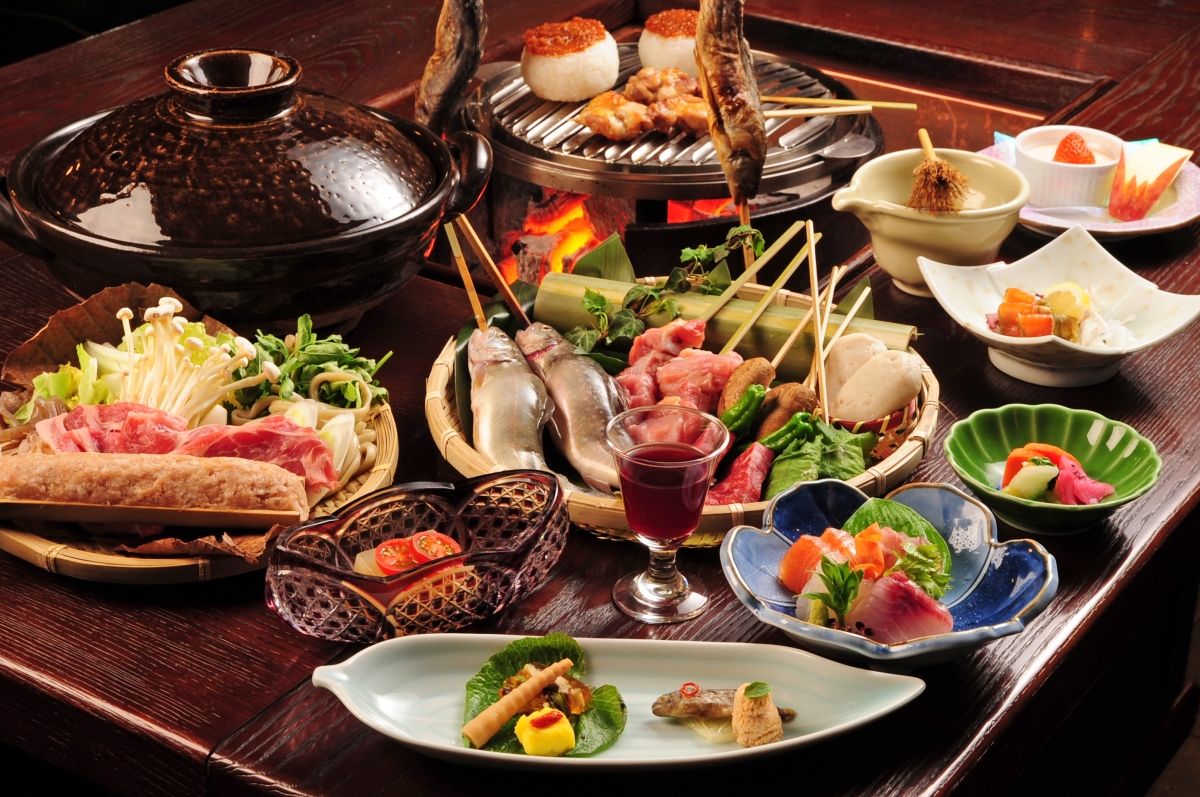 Come stay at Tatsumikan!
Tatsumikan is rather large, with 5 floors and 41 rooms total, including both Japanese and Western-style rooms, as well as rooms that combine both. This December, Tatsumikan will unveil 4 new rooms that include private onsen. Tatsumikan is geared for both couples looking for a long relaxing stay, and also for business people interested in a stress-free "workation." Regardless of your reason for coming, you can be ensured of a top-quality stay.