Not all eco-lodges are located right next to a train station or major highway. For some, their charm is related to them being deep in nature. Kaikake Onsen in Yuzawa is accessible only by a small winding road leading to a narrow bridge located inside Joshin'etsu Kogen National Park, and its past and future are deeply tied to the nature surrounding the town of Yuzawa.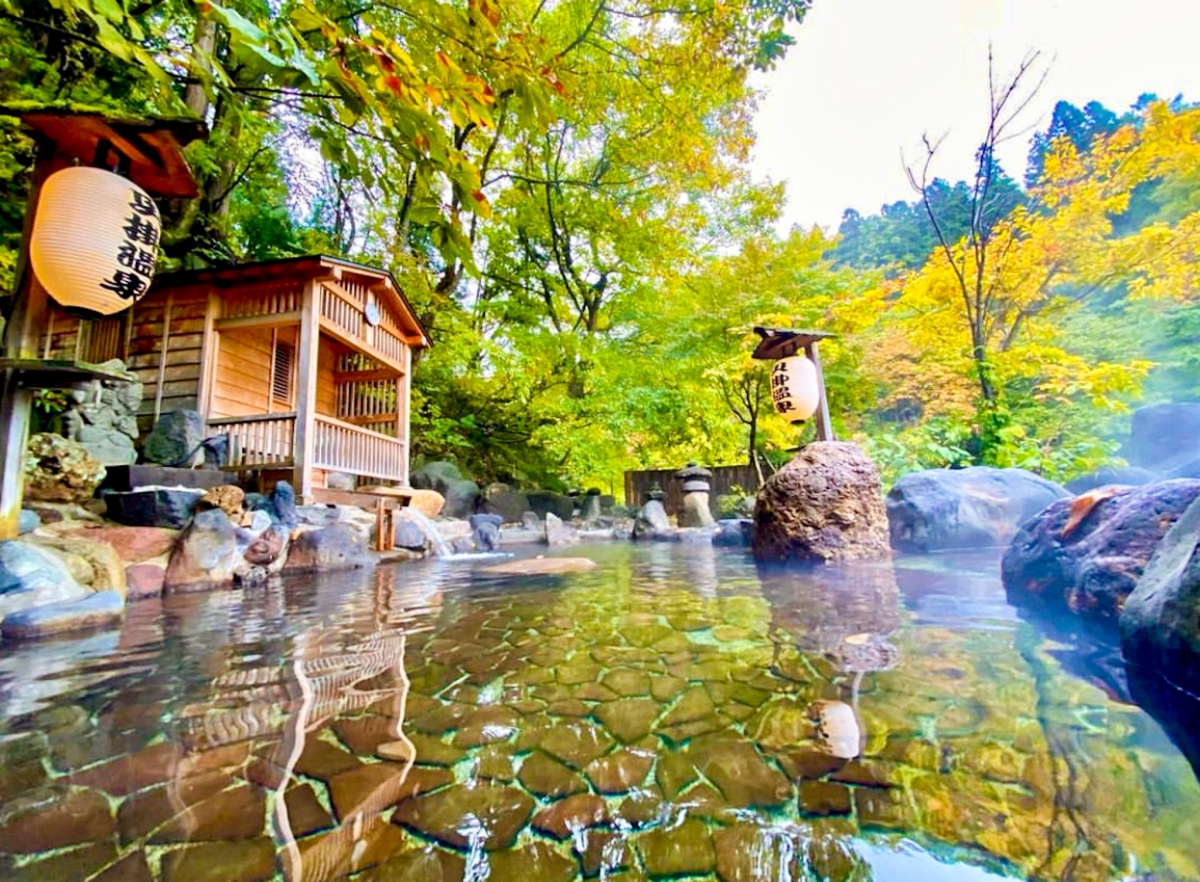 What is a "Hidden Onsen?"
Kaikake Onsen is known as hitou, or hidden onsen. As opposed to other ryokan hotels, such hidden onsen offer unmatched access to beautiful natural scenery right at your doorstep. Kaikake is surrounded by the Kassa and Kiyotsu rivers, as well as the famous Mt. Naeba. You can see local wildlife nearby such as kamoshika- considered to be a symbol of Japan- and snow monkeys, which come down from the mountains to eat sakura in the spring. Kaikake Onsen is located 700m above sea level. This is even higher than the Tokyo Sky Tree, and it is notably cooler here even in the humid Japanese summers.
Things to do in nature
So what are the benefits of a hidden onsen like Kaikake? This eco-lodge offers a variety of seasonal excursions to take advantage of their pristine location, such as a summer trekking course along the Kiyotsu River. Other popular activities during the year include vegetable picking, snowshoeing, and a trip on the Dragondola, the longest gondola in Japan! While many hidden onsen are forced to close during the cold winters in YUKIGUNI, Kaikake is unique in that it is open year-round.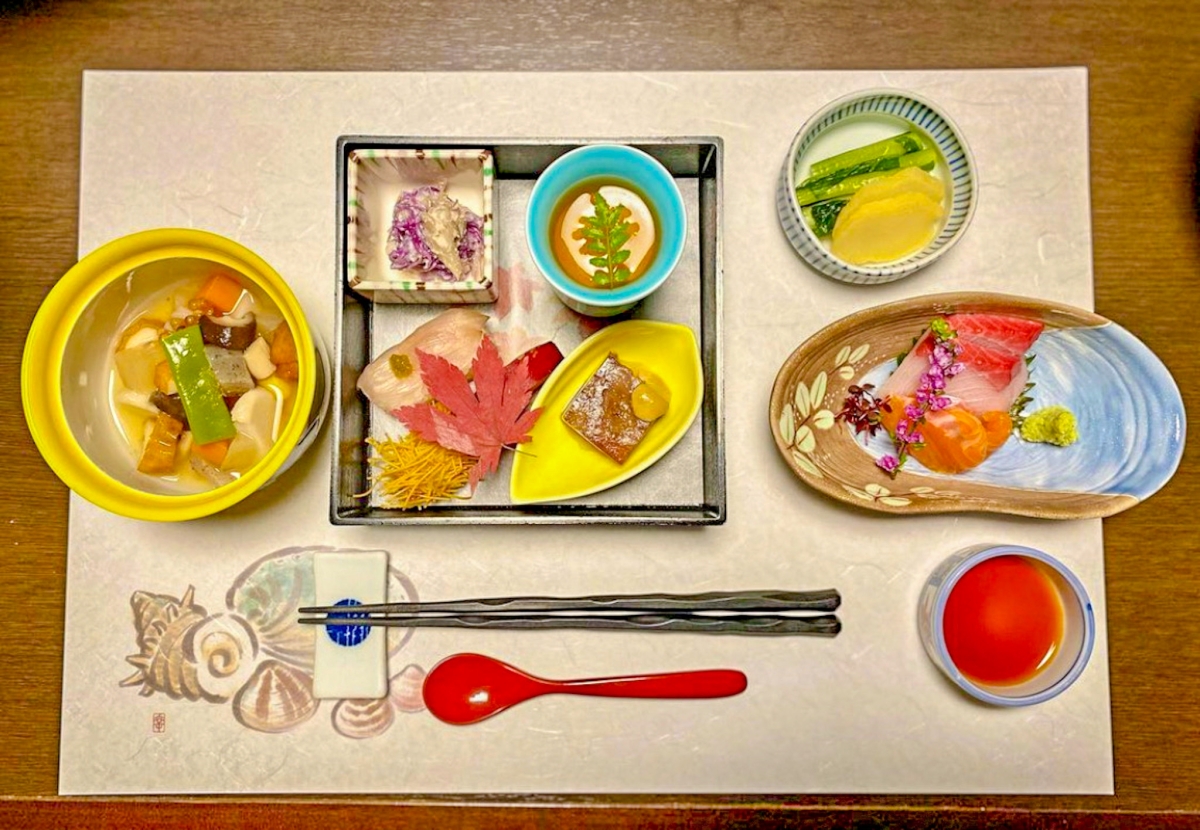 Things to eat in nature
Many of the local vegetables that can be picked nearby are made into meals that reflect the most delicious aspects of Snow Country cuisine. For example, the fresh mountain vegetables known as sansai make a great tempura or soba dish, while the delicious regional mushrooms are often used in hot nabe stew. Kaikake Onsen is notable even among other eco-lodges in Niigata for the freshness of their rice. They receive deliveries of local koshi-hikari rice three times a month, and have the facilities to polish the rice on-site at the inn, in order to treat their guests to the freshest and most delicious rice possible.
Preserving the natural history of YUKIGUNI at Kaikake
Kaikake Onsen has a long and noteworthy history. It is said that the legendary warrior Uesugi Kenshin once stayed here. During the Edo period, the hot spring at Kaikake was well known for its curative properties. Specifically, people would come to Kaikake to cure themselves of cataracts and other problems with their eyes. The shrine to which people would pray for health still exists within Kaikake. Such "Hot Spring Cures" are not as common these days, but it is common for people to stay at Kaikake for extended periods of time, sometimes up to three weeks or more.
In today's fast-paced world, it is a relief to know that you can go somewhere where time appears to stand still. This is clear not only from the lobby of Kaikake- with its traditional tatami and irori fire pit, but also around the grounds as well. As a hidden onsen in a national park, the area around Kaikake is protected by strict regulations prohibiting deforestation as well as rules against using pesticides. These eco-friendly initiatives extend to the inn itself as well, in regards to conserving electricity and especially water.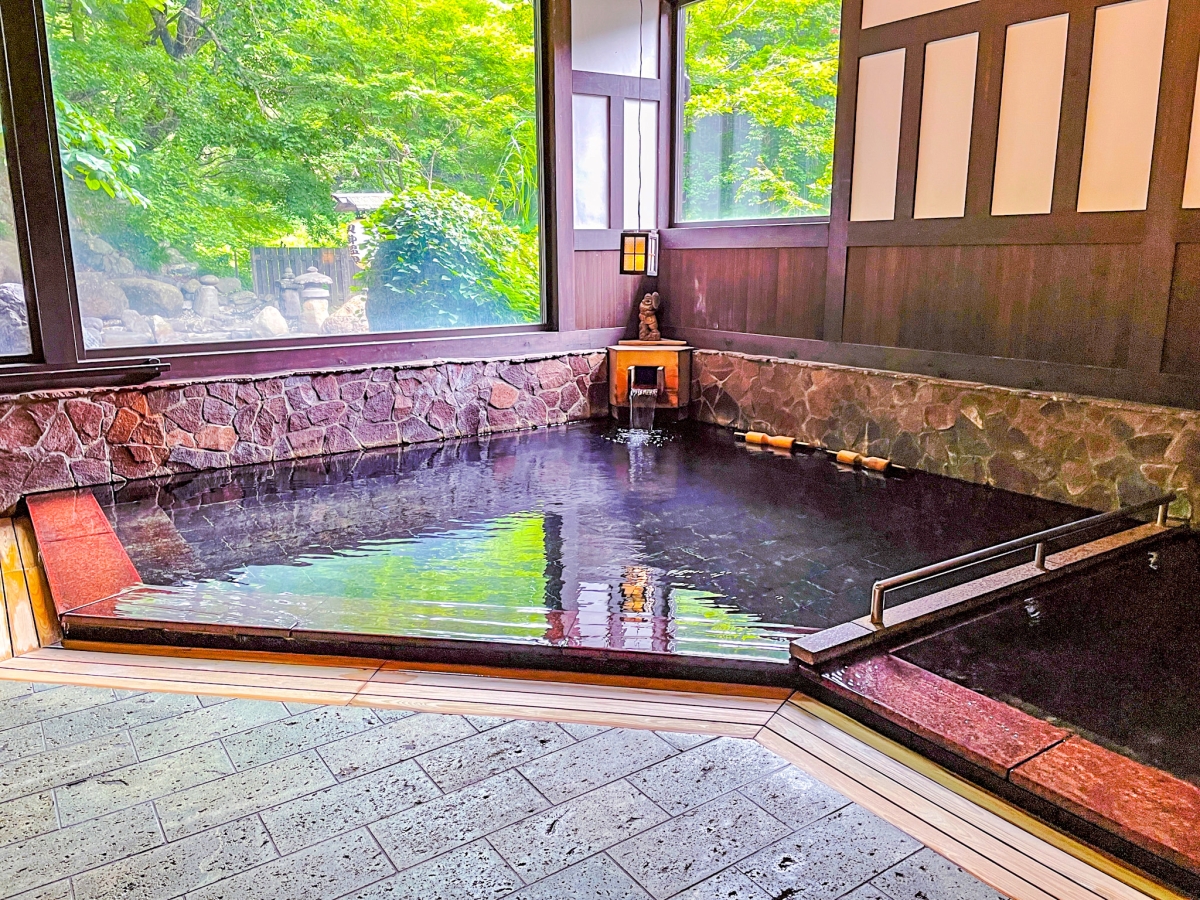 Kaikake's Water
The hot spring at Kaikake has stood on the banks of the Kiyotsu River for over 700 years. As an onsen, water was essential to its survival, and these days the inn does their part by using a state of the art monitoring and filtration system, and other purification methods to reuse and clean the water, and to make sure the rivers to which they owe their livelihood stay protected and clean. The eco-lodge itself is entirely run on well water, and values its self-sufficiency.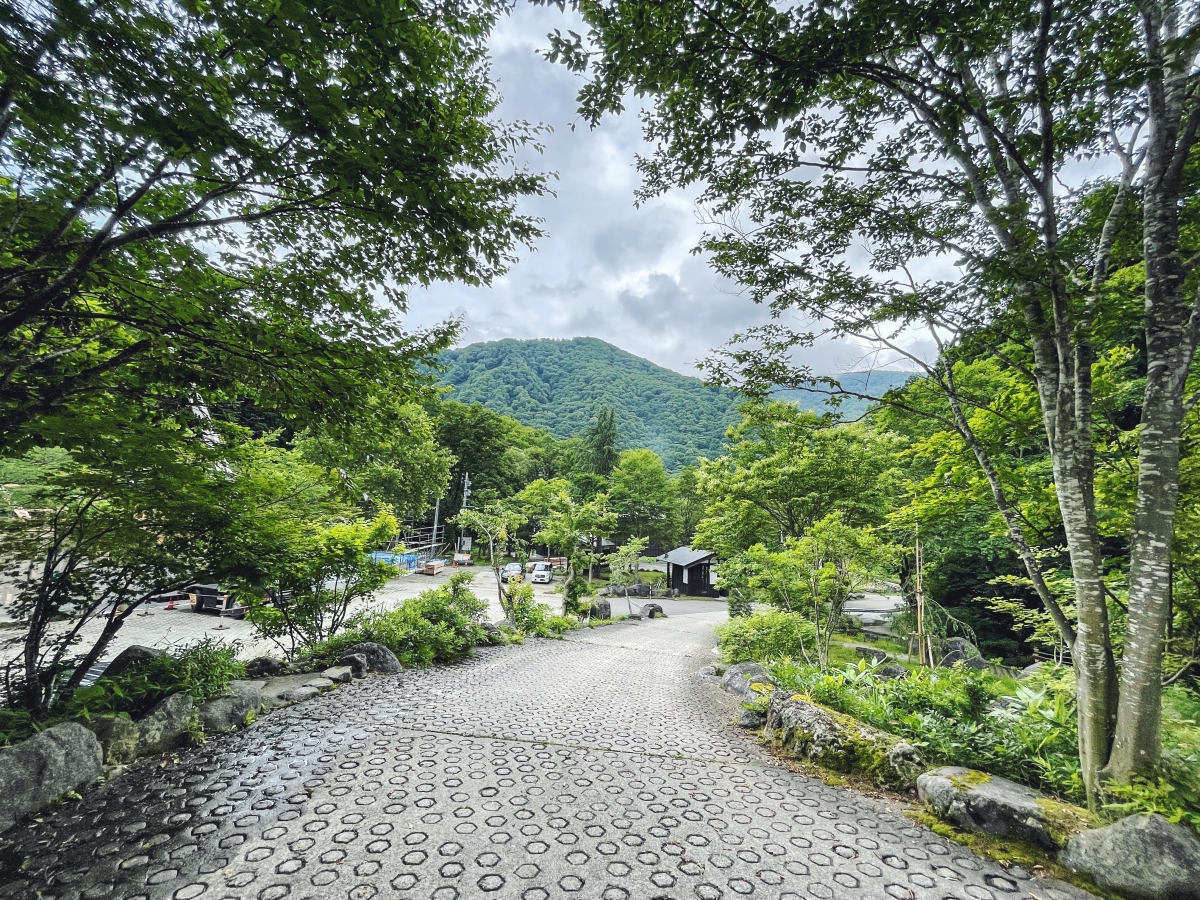 Come and see the appeal of a hidden eco-lodge
The eco-lodge at Kaikake Onsen is now more accessible than ever. It is less than a half-hour bus ride from Echigo Yuzawa station to a serene place of comfort and old-style Japanese charm. For those looking to really get away from it all and reset themselves in nature, Kaikake is a good place to do so.
There are also other such hidden onsen in YUKIGUNI, many of which can be enjoyed inexpensively as part of a day trip. Click HERE for information about other hidden onsen in the YUKIGUNI area.