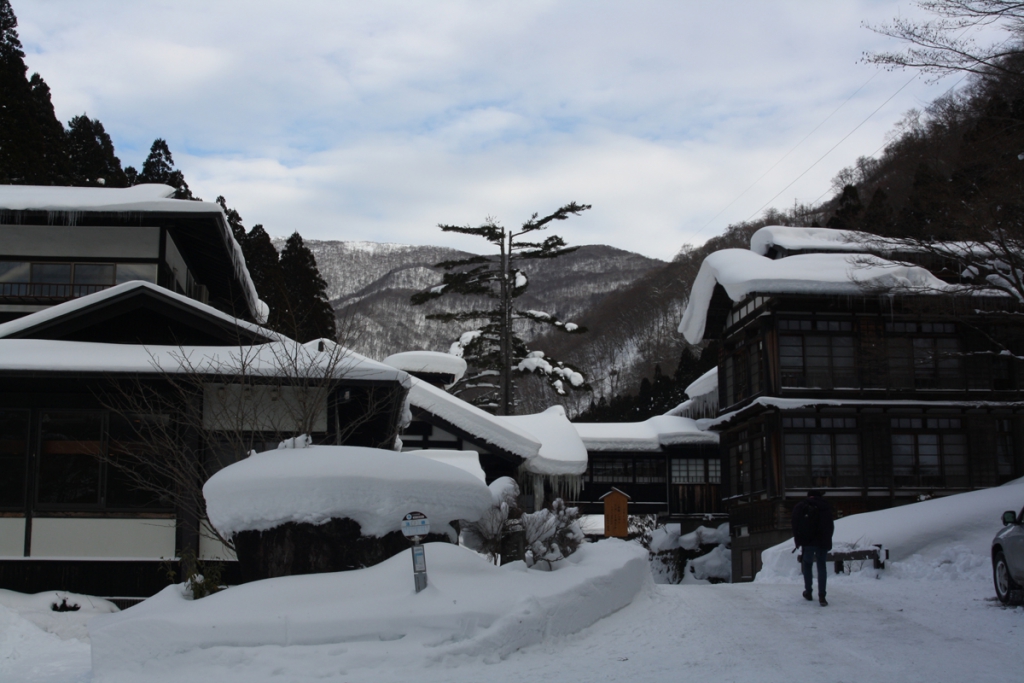 In Japan's Snow Country, also known as YUKIGUNI, you can find great accommodation in the most unlikely of places. One such ECOLODGE, Hoshi Onsen Chojukan, is located inside Joshinetsu Kogen National Park in the town of Minakami. Such hot spring inns are typically known as "hidden onsen" within Japan. In the words of Hoshi Onsen's owner, Mr. Takeshi Okamura, "'Hidden Onsen' are hot springs that aren't exactly well known, but retain an old-world charm." What they lack in their proximity to a city or town center, they more than make up for with an abundance of natural beauty and charm. This ECOLODGE hidden away in Snow Country is especially loved among those who want to get away from it all in busy Japan.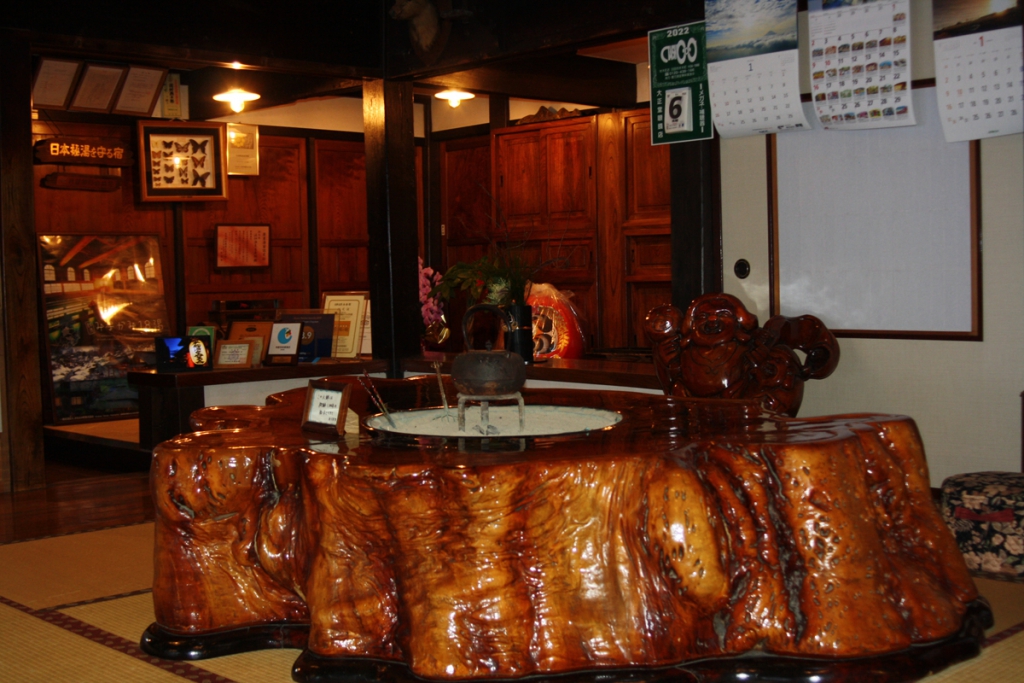 The History of the Onsen
Hoshi Onsen Chojukan itself has a long and conspicuous history. It is thought that this area was used as a hot spring going as far back as 400 years ago. In the 1870s the land was purchased by the Okamura family, and Hoshi Onsen as we now know it was born. This historic inn has remained under the ownership of the Okamura family for seven generations, who are also known among other things for helping to fund the Joetsu line train that now runs through Gunma and Minakami town into Niigata Prefecture.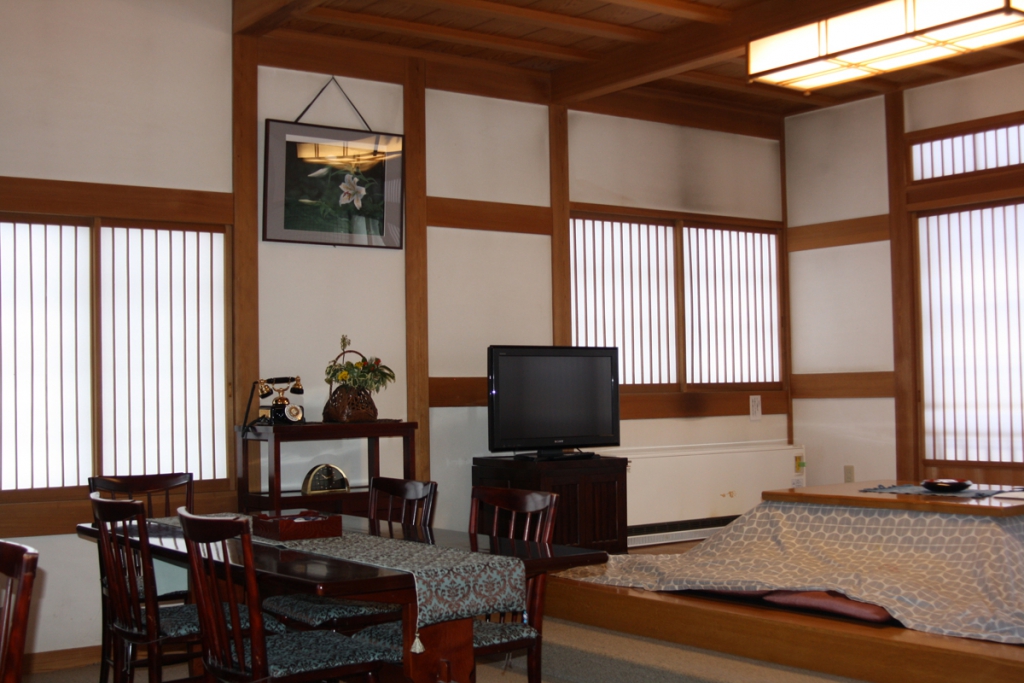 A treasure trove of luxury at Chojukan
The current building is perhaps the closest an accommodation can come to feeling as if you are vacationing in a museum. Some of the rooms from the original 19th century construction still remain, albeit in a renovated form where they can be stayed in in comfort. You can find various treasures adorning the halls of the establishment, such as antique swords and rare scrolls, beautiful stones and statues. It is for reasons such as these that Hoshi Onsen Chojukan was declared a Registered Tangible Cultural Property of Japan in 2006.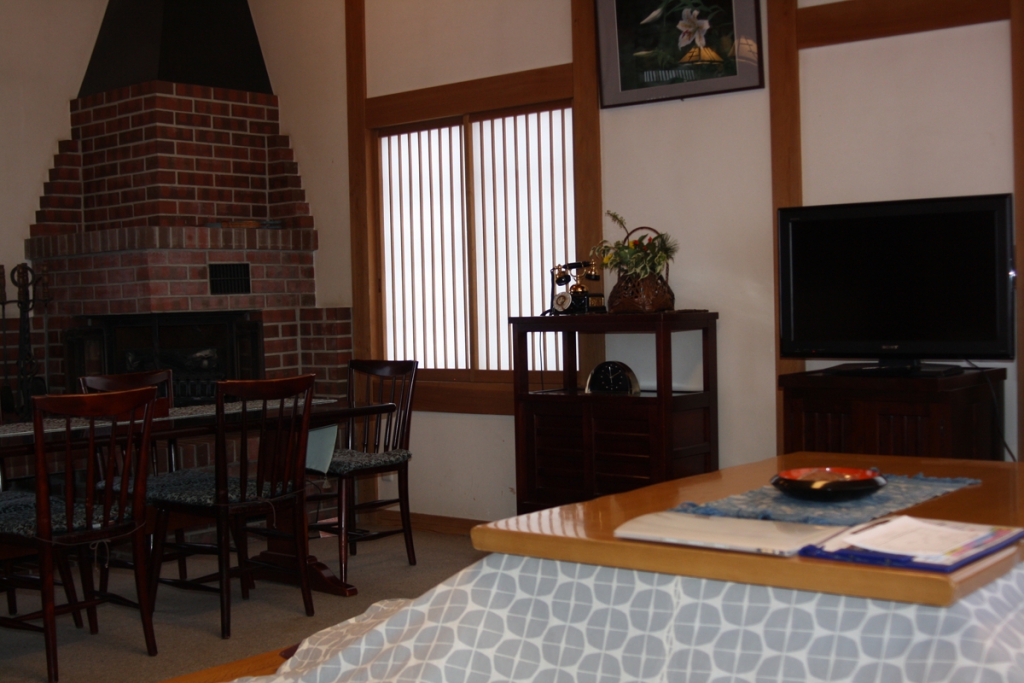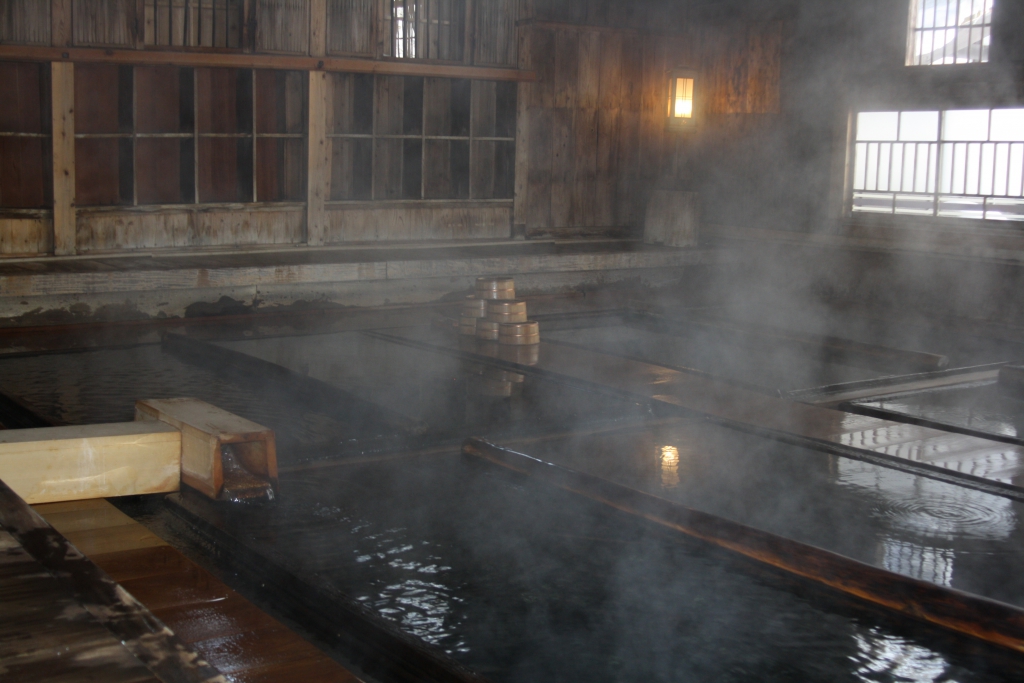 A rare type of hot spring inn
The rooms themselves also make you feel like you are entering into history. Recommended rooms include the Honkan room, which is over a century old, and the Yashio room, which is designed in a more rustic European style. Some of these rooms were used by various celebrities and foreign dignitaries, such as Princess Victoria of Sweden, Japanese Prime Minister Yasuhiro Nakasone, numerous famous actors, and even writers such as Nobel prizewinner Yasunari Kawabata, who gave Snow Country its name. The hotel itself was also the setting for a movie "Thermae Romae," which has since become a franchise, as well as national travel campaigns.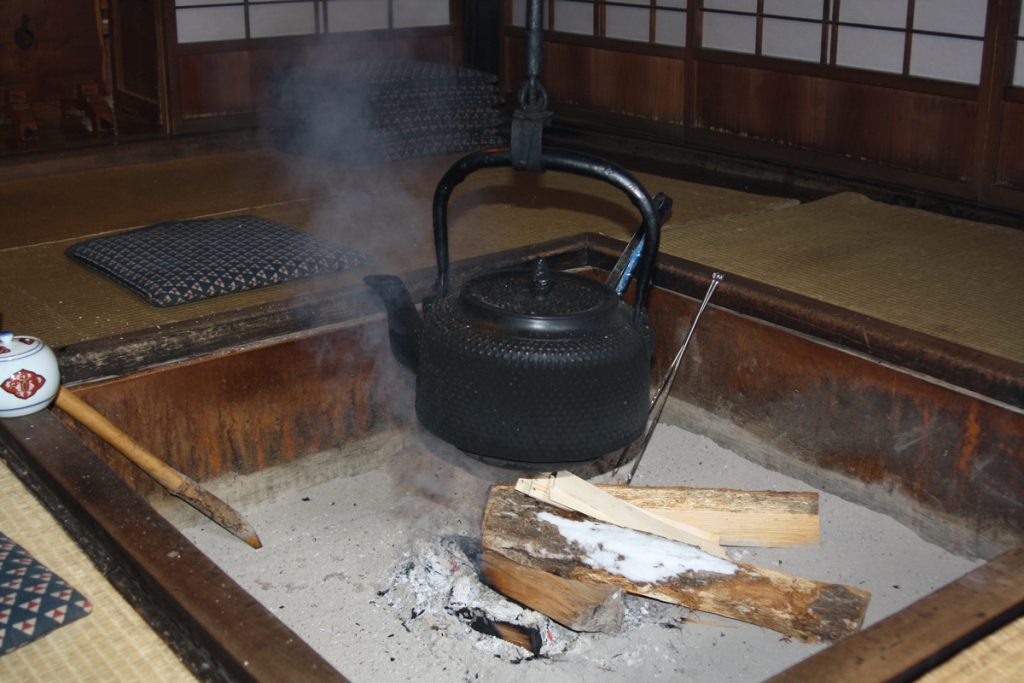 Near to the entrance of the hotel is the irori, which is a traditional style hearth where guests can keep warm and make merry. The rooms themselves contain lovely heated kotatsu tables, and some even have their own private baths. However, the public bath at Chojukan should also be experienced. It is a rare natural spring, where you can see the water bubbling up from the stone floor. It is said that there are now only about 20 such baths in the entire country.
When using the bath at this famous hot spring, there are some rules conveniently posted outside the door in multiple languages. Though non-Japanese travelers sometimes stress over this, the rules to using onsen are generally simple, and stay fairly consistent from one hot spring to another. For example, the spring is meant for relaxation, so you are always asked to wash yourself before you go in. For health and safety reasons, customers are asked to refrain from consuming alcohol before entering the bath, and also –in the case of high temperature springs – to pour some water on yourself before entering, in order to prevent your blood pressure from rising too quickly.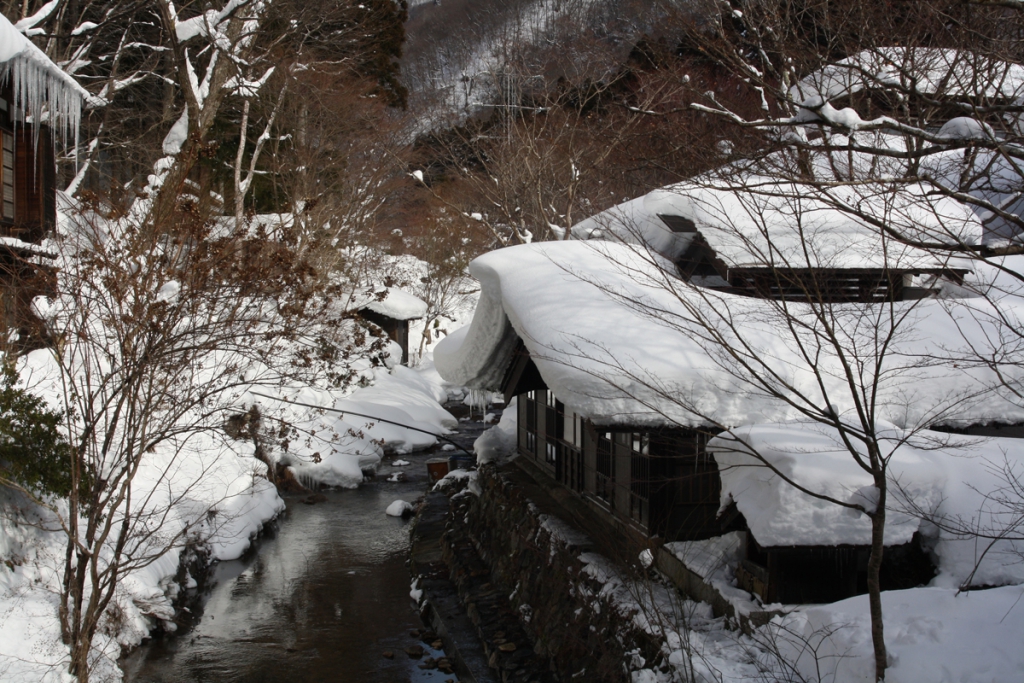 For these reasons, being a guest at Hoshi Onsen Chojukan is a rare opportunity to experience modern comfort while immersing yourself in living history in a mostly untouched natural landscape.